Surviving Mars Goes Free Next Week On The Epic Games Store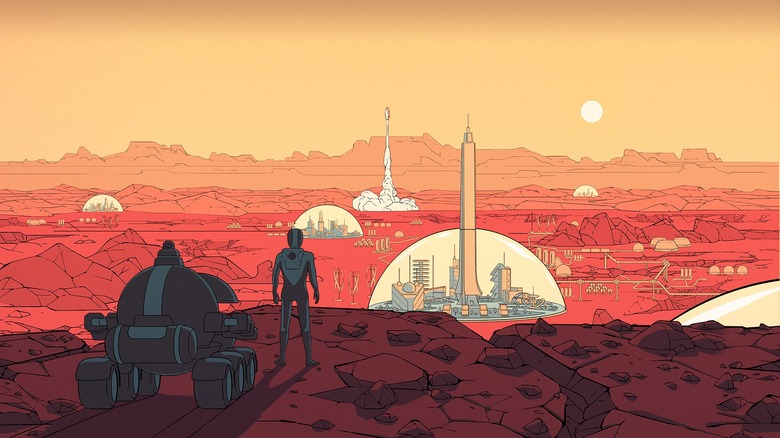 It's not quite time to colonize other planets (yet), but if you happen to have a Windows PC and access to the internet, you can give building a civilization on the red planet a go. Surviving Mars, the simulation strategy game from Haemimont Games, will be the next free title in the Epic Games Store next week. And who doesn't like free stuff?
Originally released in 2018, Surviving Mars comes from the team behind the Tropico series of sim games, so you know right away the people behind this one have some chops when it comes to the sim genre. And the game, believe it or not, actually uses real data pulls from Mars in order to fashion as accurate a simulation as possible. You'll need to build. You'll need to monitor things like oxygen and water. And disaster could even strike every once in a while to keep you on your toes, because no one is expecting a meteor storm when they've just finished building out new water pipes to an expansion.
At the least, it sounds like a fun experience for those who've always wondered what it might be like to take charge of a martian colony. Do you think you have what it takes to keep things running smoothly, keep the people happy, and keep the colony safe... all while expanding the human empire to other areas of Mars? Maybe it's a tall order. But maybe you're the right person for the job.
Surviving Mars hits the Epic Games Store on Thursday, Oct. 10, 2019, and it does so at a price few can argue with: free. Be sure to mark your calendars and clear some hard drive space for when it arrives.
Be sure to check back next week as we cover the next game Epic plans to give away in the Epic Games Store.