We're Sad: Blacksad Delayed Until Early November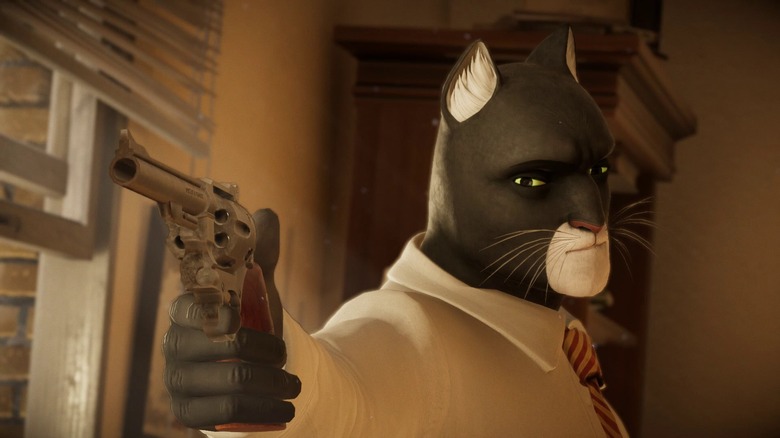 Blacksad: Under the Skin is a game based on a graphic novel series that might best be described as L.A. Noire meets Zootopia. It's inspired by the work of writer Juan Díaz Canales and illustrator Juanjo Guarnido, and follows the misadventures of an anthropomorphic cat detective with a serious jawline and a sad face. That cat detective is one private eye John Blacksad, who becomes embroiled in what seems like a simple missing persons case that proves to be anything but, which he narrates with the kind of scratchy-voiced flair featured in any good 50's detective flick.
The game was originally set to release September 26, but that date came and went without a peep from French developer Microïds. Where did it go? Today, we've sadly uncovered the truth behind the mystery of its disappearance.
It turns out that the studio is taking a little bit more time to give Blacksad the polish it deserves, saying on Twitter, "John Blacksad's investigation is now set to start on the 5th of November 2019. The team will use this extra time to polish the game with only one goal in mind: deliver the best possible experience to our players!"
Those who have given the game a go describe it as very similar to Telltale's previous offerings: dialogue choices let players decide what kind of detective Blacksad is, quick-time events keep players on their toes, and your actions will ultimately have consequences; dire ones, at that. There are dozens of ways for Blacksad to meet an untimely end, so the detective's survival hinges entirely on the player's fast thumbs and quick instincts.
Ready to solve the case of the missing prize fighter and do some bare knuckle boxing of your own? Blacksad: Under the Skin will now be released Nov. 5 for PC, Mac, Nintendo Switch, Playstation 4, and Xbox One.