One Punch Man Game Announces Closed Beta, Character Creator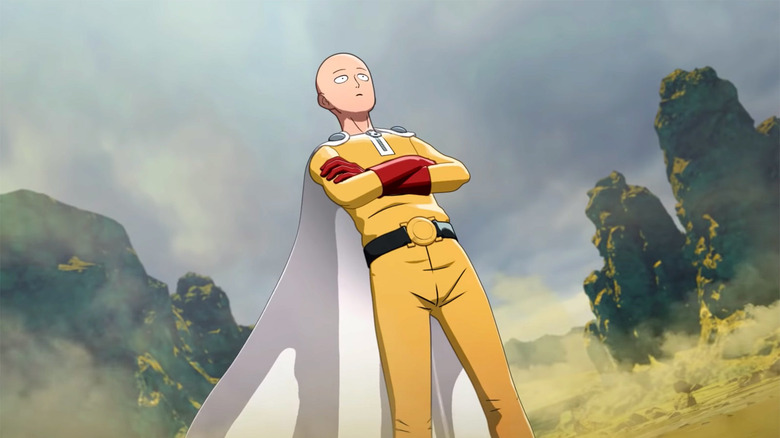 Every kid dreams of being a superhero at one point or another. Now Bandai Namco is making our childhood dreams come true, allowing gamers everywhere to save the day in One Punch Man: A Hero Nobody Knows, a fighting game based on the quirky hit anime One Punch Man.
Today the developer released a new trailer, showing off gameplay and — most notably — a character creator that seems to allow for players to get as creative as they can. We quickly glimpsed a superhero with a pool ring, a masked polka-dotted vigilante, and a horse-headed hero with boxing gloves (we don't want to mess with him).
And we know that the game follows the unlikely adventures of Saitama, an unenthusiastic Joe Schmo who becomes a hero for the heck of it. Here's the twist: his power is the ability to defeat any foe with a single punch. Talk about overpowered. Saitama's Achilles' heel is the fact that no matter how many world-destroying threats he takes out without so much as breaking a sweat, he can't seem to get recognized. Thus he's a hero that nobody knows.
The player assumes the role of a new hero who looks up to Saitama, fighting alongside him and other heroes that get a might bit more press coverage. Previous trailers have promised intense, 3 v. 3 battles against iconic villains from the show, and Saitama's infamous one punch K.O. There's no word yet on whether you'll get a special move of your own.
Can't wait to try it out for yourself? The trailer also announced a closed beta running from Nov. 1 to Nov. 3, so eager fans have until Oct. 16 to sign up if they want to taste the glory of being an unsung hero before everyone else. We still don't know when the game will see a full release, but in the meantime, we'll be rewatching the anime.