Fortnite Pros Unite To Form Pro Player Association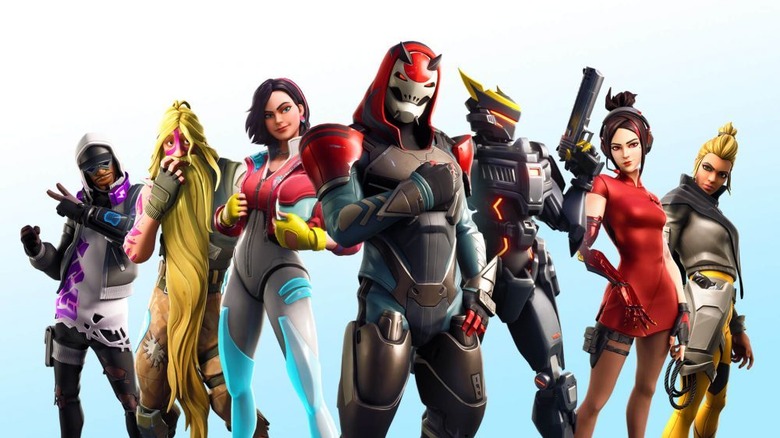 We already know that there are Fortnite players out there talented enough to make a living off of scoring Victory Royales, though previously we may have thought of them as lone players. Today's news, however, indicates that some have decided to come together for the benefit of all.
Announced via Twitter, the Fortnite Professional Players Association is "an independent world-wide collective of professional Fortnite players, meant to provide us a professional platform to voice our opinions on the future of the competitive scene of Fortnite." The post further clarifies that the players came together in order to support a "productive dialogue" with developers. 
Sixteen players from North America and Europe are listed as board members for the association, coming from a variety of teams like Fnatic, 100 Thieves, and Team Liquid, to name a few. The FNPPA's launch announcement says that more players will be invited to join in the coming weeks. Fans are also on board, with the FNPPA's Twitter account gaining almost 10,000 followers in just a few days. 
One reason the FNPPA may have come together is due to competitive Fortnite's rocky start. In the past, the competitive Fortnite scene has played host to a number of cheating controversies and complaints about competitive integrity that older esports just don't have. Tournaments featuring prize pools of millions of dollars (that's a lot of Legendary skins) have been described as straight up "disastrous," plagued by lag and rule changes that irked players. The Association appears to be a way for professional players to try to prevent future disasters by discussing the rules and regulations of competitive Fortnite with the folks at Epic Games themselves.
Epic Games has yet to make any statement or officially recognize the Fortnite Professional Players Association, and we're not sure whether or not they will, but open communication with the developer seems to be the aim of the newly formed FNPPA. We'll have more for you as it comes.