Here's What Red Dead Redemption 2 Looks Like On PC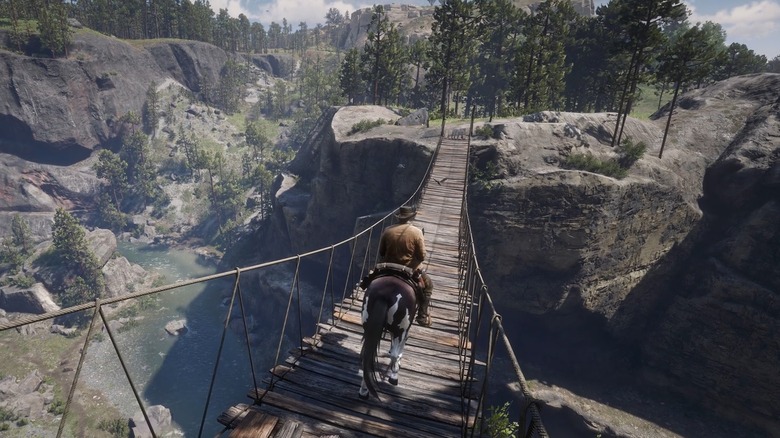 Yeah, we're probably going to be picking up Red Dead Redemption 2 again. Thanks to Rockstar, we just got our first look at the game running on PC, and it might actually be more gorgeous than we were expecting. It is a visual stunner.
We've embedded the PC trailer below for your viewing pleasure. You'll probably want to set this to full screen and take in every beautiful bit of it.
That right there is Red Dead Redemption 2 running on PC in 4K at 60 frames per second. The details are off the charts. The animations are buttery smooth. The Xbox One X version of Red Dead 2 was widely considered to be the best version of the game available, thanks to that console's horsepower. The PC version — running on a top-notch rig — will easily surpass it.
So now we're left feeling the way we did about Grand Theft Auto 5, in that we really wish we'd waited to experience the game until the PC port came along. It'll definitely become the definitive way to play Red Dead Redemption 2 in terms of graphical fidelity, and when you consider the PC version will also get mods, that port seems tougher and tougher to beat.
Fortunately, those of you who plan to buy Red Dead 2 on PC don't have long to wait. The game comes to a number of storefronts, including Rockstar's own, on Nov. 5, 2019. And those who swear by Steam will even have the opportunity to own the title, as well, though it won't be coming to that platform until sometime in December.
And there are plenty of perks coming for those who buy the game from the Rockstar Games Launcher specifically, including free single player content, free downloads of other Rockstar titles, and more. You can check all of that out here.
We'll update you should we learn any more about the PC version of Red Dead Redemption 2 prior to its release.