Epic Games Store: Layers Of Fear And Q.U.B.E. 2 Are Free Next Week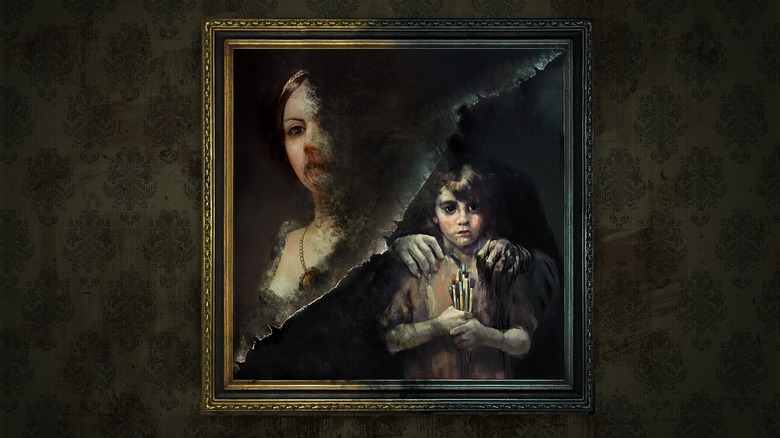 As our PC game collections grow fatter and fatter with free Epic Games Store titles, we have to wonder: how will everyone react when the gravy train runs dry toward the end of this year? It's an interesting thing to think about. In the meantime, we know that two more freebies are coming next week: Layers of Fear: Masterpiece Edition and Q.U.B.E. 2.
The fact that we're getting Layers of Fear: Masterpiece Edition as opposed to the base game is pretty fantastic. The Masterpiece Edition not only includes the original title; it also packs in Layers of Fear: Inheritance, the game's one and only DLC. Between the suspenseful horror found in Layers of Fear and the equally frightening continuation of the tale found in Inheritance, there's more than enough scary goodness here to keep you busy for a while.
And talk about a change of pace! Q.U.B.E. 2 could not be a more different game. It's a first-person puzzler that's more about uncovering a mystery and finding your way off of an alien planet than, say, worrying about the weird creepy thing around the corner or the jump scare that could pop up when you least expect it.
Both of these titles are viewed rather favorably, so the fact that we're getting them both at no cost whatsoever is nice.
Again, though, it begs the question: what happens when Epic Games shuts the free game faucet down? We are so used to getting these drops every week — two games at a time, in most instances — that there will be a large void left when it just stops happening.
Could Epic decide to keep it going? It's definitely great press, which the storefront could use. And it's not like Epic doesn't have the money. It has that Fortnite cash. We'll have to wait until the end of the year to find out, as that should be when the year of free games runs out.
Until then, we'll enjoy these additions to our ever-growing PC game library.