Crusader Kings 2 Free To Play On Steam Amidst Massive Paradox Sale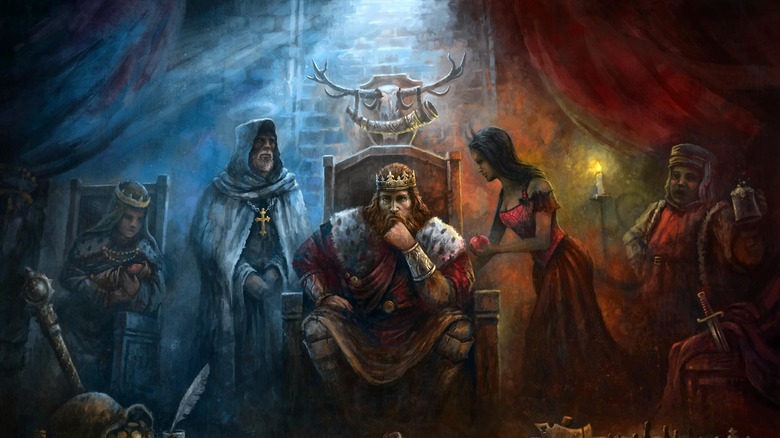 In honor of PDXCON, Paradox Interactive's annual convention, the publisher has made Crusader Kings 2 free to play on Steam. This promotion debuts amidst a massive Paradox Interactive Publisher Sale, featuring up to 80% off in discounts.
Though its unclear when the promotion ends, anyone who grabs Crusader Kings 2 will get to keep the game forever. If massive strategy games are your thing, Paradox is offering 50% off on all of Crusader Kings 2's expansions, with the savings increasing should you decide to purchase one of the three DLC bundles. The Crusader Kings sequel has received strong reviews since its 2012 release.
"Five years ago I said Crusader Kings II was a very good video game. So good, in fact, that it was a contender for 2012's Game of the Year. It didn't win, but unlike most of its competition that year, it hasn't faded from public consciousness or been replaced by a prettier sequel," wrote Kotaku's Luke Plunkett. "Instead, it's quietly but consistently expanded and improved itself, gestating with a kind of confidence in its core systems and hardcore appeal that in this fleeting and skittish industry is downright admirable."
Those who'd like to add more games to their Steam library have a wealth of options to choose from as part of the Paradox Interactive Publisher Sale. Here's a list of the more notable discounts and titles:
Imperator: Rome – $26.79 (33% off)
Age of Wonders: Planetfall – $44.99 (10% off)
Strellaris – $26.97 (66% off)
Surviving Mars: First Colony Edition – $22.09 (66% off)
Shadowrun: Complete Collection – $17.95 (74% off)
Pillars of Eternity – $17.99 (40% off)
Tyranny – $14.99 (50% off)
Sadly, upcoming Paradox offerings Vampire: The Masquerade – Bloodlines 2 and Empire of Sin are not part of the sale but there's plenty else in their catalog to keep you busy this weekend.