The Sims 4's Leaked Expansion Sends Sims To University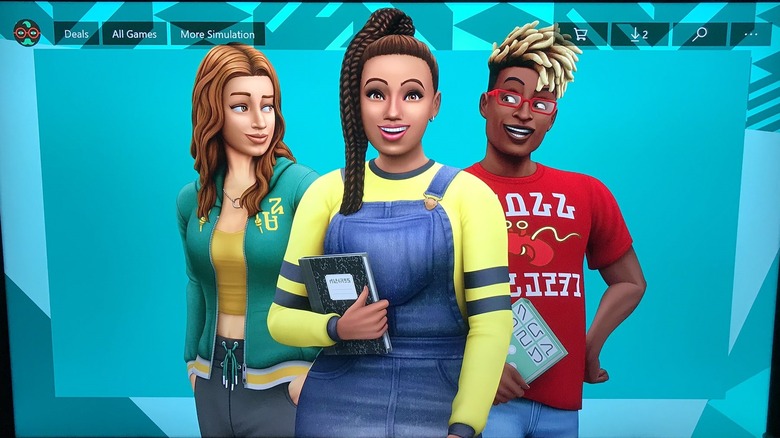 Apparently we weren't supposed to find out so soon, but get hype, because your Sims are going to college. The as-yet announced expansion Discover University expansion will soon be coming to The Sims 4, according to some screenshots from (a perhaps accidental update to) the Xbox Store. 
This leak was quickly plugged, but not before we could glean some juicy details. In this expansion, Sims will be able to enroll in one of two universities where they can take classes, join extracurricular activities, and play a few rounds of juice pong. It's just juice, guys, don't get too excited. Some of those extracurriculars include clubs like Robotics Club, Debate Club, Art Club, and an Ivy League mainstay, a secret society. Maybe this has something to do with the apparent villainy class?
Other more mundane classes include biology, computer science, and art history. Getting good grades in these classes depends on attendance: you can allow your Sims to skive off at the cost of their GPA, kind of like real university, or you can show up and study hard. The choice is yours.
But wait! There's still more. Bikes and minifridges will be added for the ultimate university dorm life experience, enabling Sims to share the fridge with their roommates (roommates are back!) for snack storage. And finally, there are three new illustrious careers that come with the Discover University expansion: engineer, lawyer, and teacher. 
None of this information is officially confirmed by EA; rather, it's what fans could quickly copy down before the update was removed. That said, we'll know if all this is true soon. The Sims' official YouTube channel will be premiering a video or trailer themed around school spirit tomorrow, and the "coming soon" thumbnail features two mascots: a dragon (very cool) and a lobster (not so cool) getting ready for the back to school season.
In their words, we don't want to be "late for orientation," so we'll keep you posted on what's in store for The Sims 4.