Destiny 2's Haunted Forest Returns Next Week In Festival Of The Lost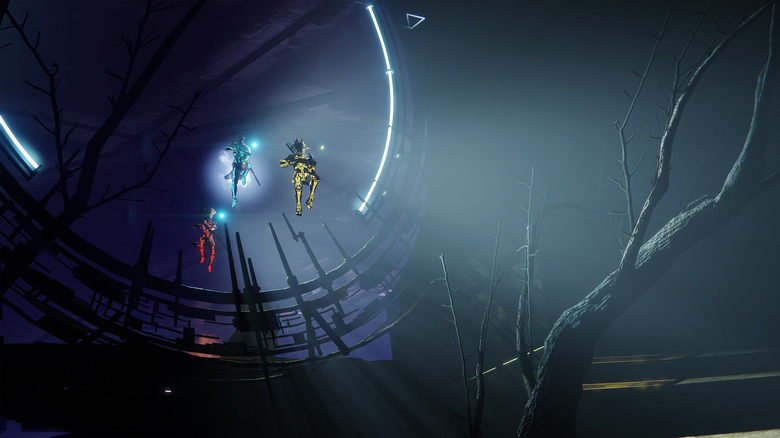 Remember the Haunted Forest? The spookier take on Destiny 2's Infinite Forest that rolled around last Halloween? It's making a comeback in this year's Festival of the Lost event, which starts on Oct. 29 and runs all the way to Nov. 19.
The Haunted Forest — despite being what some might call "recycled content" — was actually loads of fun to run through during last year's Festival. Bungie somehow managed to take the Infinite Forest (which most players loathe) and transform it into a fairly frightening experience, complete with massive, immune baddies and plenty of dark spaces.
We're pretty thrilled about the Haunted Forest returning, but of course, the Forest is just a means to an end. Festival of the Lost is all about earning loot, and there will be plenty of that to go around.
It may not come as a surprise that masks are returning as rewards, but what makes them especially cool this time around is the fact that they're armor ornaments rather than armor pieces themselves. This means you can wear your super powerful helmet, tack an Eris Morn mask ornament on it, and run through content without putting yourself at a disadvantage.
There's also a new machine gun reward called the Braytech Werewolf. The fully Masterworked version of the gun will be the prize you're chasing initially, but after you obtain the Werewolf, you'll then be able to get random drops of the gun with different perks.
Unfortunately, the really cool stuff — Halloween-themed ships, jack-o-lantern Ghost shells, etc. — will be found in the Eververse. We totally get that Destiny 2 is now a free-to-play game in a sense, fueled by season pass purchases and microtransactions. It still sucks that all the best cosmetic loot keeps getting shoved behind a paywall, though. Bungie really needs to strike a better balance here.
We're less than a week from Festival of the Lost 2019 kicking off, so be sure to check back for more news when the event starts on Oct. 29.