Netflix Adaptation Narcos: Rise Of The Cartels Gets A November Release Date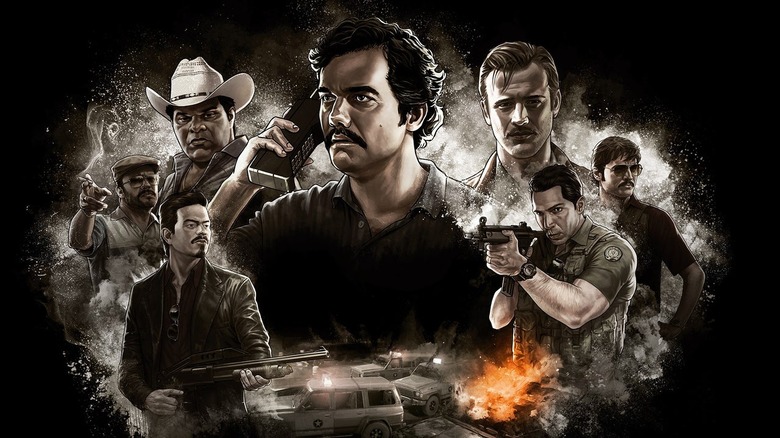 Publisher Curve Digital has announced the release date for Narcos: Rise of the Cartels, continuing Netflix's push into the gaming industry.
A turn-based strategy game, Narcos: Rise of the Cartels lets you to relive the events of the first season of Narcos, the popular Netflix series. The title offers two distinct campaigns, allowing you to play as the Medellin Cartel or the DEA. Set in the 1980's, Narcos centers on the expansion of El Patrón's influence as drugs, corruption, and crime spread from the Colombian town of Medellin, drawing the attention of the United States. Help grow the drug empire under the guidance of El Patrón or shutdown the mounting threat alongside Steve Murphy as the DEA.
With authenticity named as one of the game's core tenets, Rise of the Cartels features several iconic locations and personalities from the TV show, including El Mexicano, Murphy, Peña, Primo and more. Each character comes with unique abilities and perks that will influence how the story plays out. Using the fast-paced tactical combat system, you'll have the opportunity to form your own team from a variety of class-specific roles. Units on both sides can move individually one after another or multiple times in one turn. Plan your moves carefully and take direct control of units at optimal moments to deal critical damage.
Robin Valentine of PC Gamer expressed cautious optimism following their time with a a near-final build of the game. "The drug war set-up makes for a relatively dry theme for anyone not a fan of the show, and there's a general lack of polish that leaves no doubt this is a budget title," wrote Valentine. "But I left my demo intrigued to play around more with that core twist, and the promise of a story campaign that can be played in full from either side—DEA or druglords—is pleasingly ambitious. Don't expect white gold, then, but I'm hopeful for at least beige silver."
Narcos: Rise of the Cartels launches November 19th for PC and PlayStation 4, November 21st on Nintendo Switch, and November 22nd on Xbox One.