Payday 2 Development Resumes As Starbreeze Recovers From Financial Disaster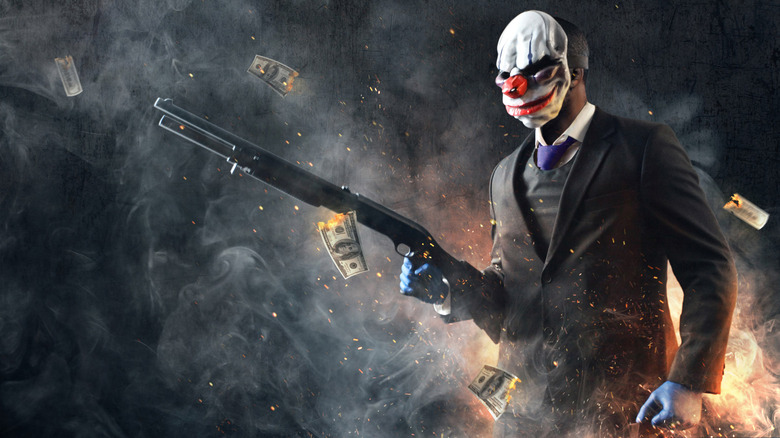 Following months of financial difficulties, Swedish publisher Starbreeze has announced that development on Payday 2 will resume, bringing new paid and free DLC to the table. Starbreeze managed to claw its way back from the brink of disaster after restructuring the company and revising their strategy for the future. This strategy centers on Payday 3, a title expected to release in 2022-2023. In the meantime, Payday 2 will help bridge the gap.
"Late 2018 Starbreeze found itself in an acute liquidity shortfall (fancy words for: "we were urgently really out of cash"). In December of 2018, Starbreeze entered into "reconstruction", a procedure similar to the US version of Chapter 11. On December 3rd, we only had projected cash reserves to run the company until mid-January 2019. This was how serious the situation had become," wrote Starbreeze CEO Mikael Nermark. "We're not entirely there yet, but we are starting to look ahead at what's next."
The decision to release new paid DLC breaks a promise made to those who purchased Payday 2: Ultimate Edition, which stated that Starbreeze would release all future Payday 2 content for free. Nermark acknowledges this, appealing for the support and understanding of the community as the financial situation of Starbreeze still seems to be compromised. Paid updates could be the only thing that keeps the publisher from financial ruin during the long wait for Payday 3.
As part of their recovery plan, Starbreeze has retired the Ultimate Edition, rebranding it as the Payday 2: Legacy Collection. The Legacy Collection will include all of the content released up to December 2018; however, Legacy Collection owners will still have to buy future DLC. You can also now purchase individual DLC à la carte. The team is hard at work on the next Payday 2 update, with a sneak peak listed as "coming soon."
Payday 2: Legacy Collection is currently available on Steam for $18.91, a 76% discount.