Epic Games Store: Soma And Costume Quest Go Free Next Week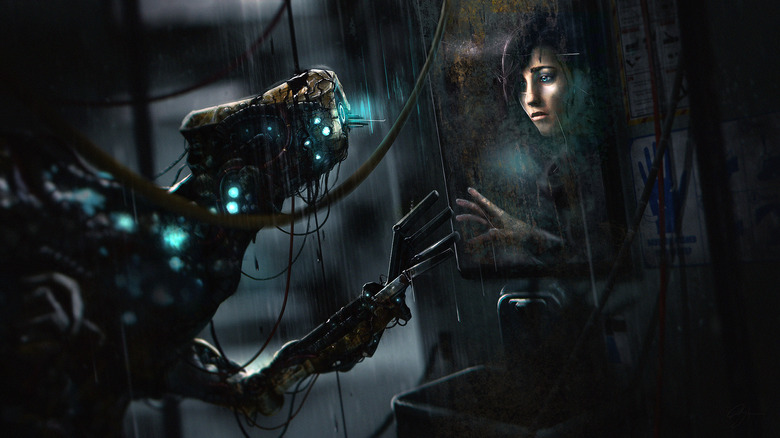 The Epic Games Store has shared the next double-hitter slated to join their lineup of free games: Soma and Costume Quest.
Soma is a sci-fi horror game from Frictional Games, the creators of Amnesia: The Dark Descent. Trapped in PATHOS-II, an isolated, underwater facility within the Atlantic Ocean, you'll come face-to-face with the terrors of the deep. Uncover the truth behind the station's decent into chaos as you make your way through locked terminals and secret documents. From corrupted humans, twisted creatures, insane robots, and an omnipresent A.I., danger lurks everywhere. Your actions will ultimately determine the fate of the facility as you're swept up in an unsettling story about identity, consciousness, and what it means to be human.
Soma has continued to receive rave reviews since its release in 2015, maintaining the coveted "Overwhelmingly Positive" rating on Steam. Multiple users have described the title as one of the best games they've ever played, the type of horror story that sticks with you long after its finished. Kotaku's Patrick Klepek echoed this sentiment:
"When the credits rolled on SOMA, my head fell into my hands. I felt relief that the harrowing journey was over, and was reeling at what my character had sacrificed along the way. SOMA is not just a horror game, it's a nightmarish commentary on the possible future of humanity," wrote Klepek. "I've been thinking about what happened in SOMA for days now, especially the game's closing minutes, and can't let it go. Just thinking about it makes me sick to my stomach. If that's not a sign of success, I'm not sure what is."
Costume Quest, the adorable Halloween adventure from Tim Schafer's Double Fine Productions, strikes a slightly less ominous note. The party-based RPG lets you choose your own hero and trick-or-treat across three beautiful and humorous environments. Complete quests, build your party, and collect costumes along the way as you work to take down the evil Repugians.
You have a few days left to grab this week's free offerings: Q.U.B.E. 2 and Layers of Fear: Masterpiece Edition before they're replaced by Soma and Costume Quest on October 31.