Rumor: Ghost Of Tsushima Pushed To Late 2020 After Last Of Us 2 Delay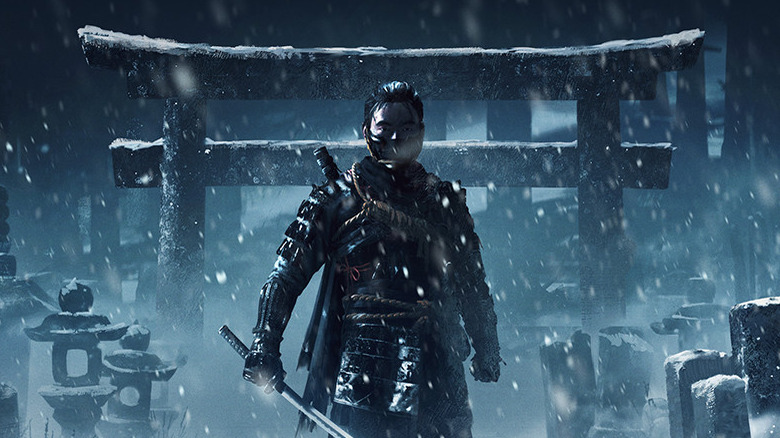 Following the news that Naughty Dog had pushed The Last of Us 2 release date from February 2020 to May 2020, it seems another PlayStation 4 exclusive has been delayed.
Sony and developer Sucker Punch have shared scant information about Ghost of Tsushima, their open world Samurai action-adventure, since its reveal at Paris Games Week in October 2017. Though neither company ever announced an official release date, it seems they were targeting the first half of 2020. Due to The Last of Us 2 delay, that launch window has been pushed back to the second part of the year and may even trail into 2021.
This claim comes from Kotaku's Jason Schreier, the same person who broke the news about The Last of Us 2 release date before Naughty Dog confirmed the delay in their own blog post. Schreier followed up in the same Twitter thread, revealing that, according to his sources, Ghost of Tsushima would also be affected, though it would likely remain a PlayStation 4 title despite potentially overlapping with the launch of the PlayStation 5.
"Ghost of Tsushima doesn't have a public release date yet, but it'll also be bumped later into 2020 to account for this delay," tweeted Schreier. "Don't expect them to suddenly turn it into a PS5 game or anything, but it was originally planned for the first half of the year – not anymore."
Despite Schreier's comment, it would be surprising if Ghost of Tsushima did not end up as a cross-generation title. Hopefully, Sucker Punch will take the opportunity to give it an extra layer of polish. Early reports suggest that the developer has already laid a strong foundation, with SIE WWS president Shuhei Yoshida stating he was "overwhelmed" by the game's beautiful graphics. "When I play with it, it is so beautiful that my hands stop. There are many scenes that make Japanese scenery 1.2 times more beautiful," Yoshida told Famtisu.