Overwatch 2 Artwork Leaks And All But Confirms The Game's Existence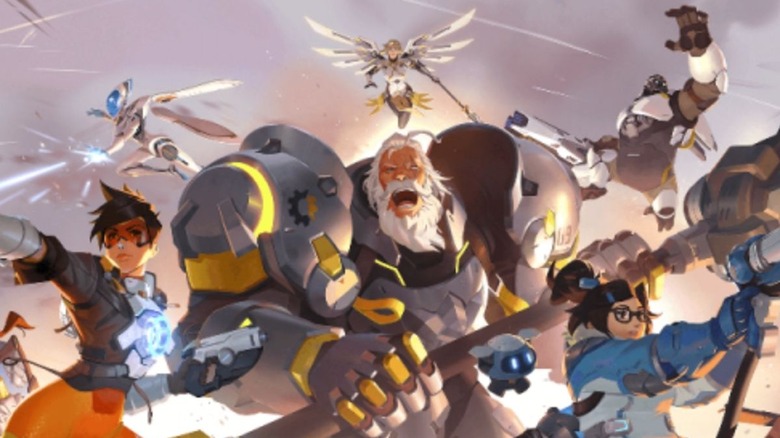 Blizzard tried to keep things hush-hush, but the jetpack cat is out of the bag: Overwatch 2 appears to be happening. This was likely meant to be a centerpiece announcement at BlizzCon this weekend, but the internet did its thing and pounced on the first inkling of information regarding the long-rumored sequel. In this case, the Blizzard Gear Store briefly featured an image from Overwatch 2. 
The artwork titled "ow2-fine-art-gallery.png" in the URL features a heroic assembly of Tracer, Reinhardt, Mei, Genji, Brigitte, Mercy, and Winston. But wait: who's that in the background firing a laser of some sort? That is Echo, the character featured months ago in a McCree-focused cinematic. Ever since her debut, players have wondered when she would be put into the game. The answer, apparently, is when Overwatch 2 becomes available.
What we know about Overwatch 2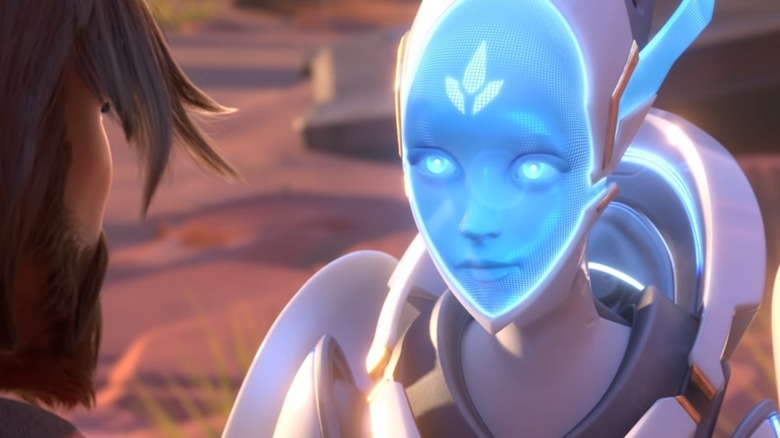 Overwatch 2 has been a pervasive rumor since back in June, when Kotaku's Jason Scherier reported that a Starcraft first person shooter was cancelled by Blizzard in favor of putting more work toward Diablo 4 and Overwatch 2. Both of these titles are anticipated to be announced at BlizzCon in a few days.
But what about about Overwatch 2? What do we know on that front? Apparently there will be a PvE mode, wherein players can level their chosen heroes. And there are rumblings we'll learn more about the lore and story of Overwatch through a four-player story experience set in Rio de Janeiro. It's expected that there will be new maps, a smattering of new heroes, and that new Overwatch 2 logo. All this information comes from a BlizzCon training document obtained by ESPN. 
BlizzCon is going to be interesting this year, as Blizzard is expected to make a slew of exciting announcements (Diablo 4, anyone?). But all of this, unfortunately, comes in the middle of the huge #BoycottBlizzard controversy following the company's actions against pro Hearthstone player Ng "blitzchung" Wai Chung. After winning a match at the Hearthstone Grandmasters Event, Blitzchung expressed his support for the pro-Hong Kong protests raging in his country, and was banned from professional Hearthstone play for six months as a result.
Will these new games and announcements be able to overshadow the shady side of Blizzard? We'll see soon enough.