Will Halo Infinite Have Split-Screen Multiplayer?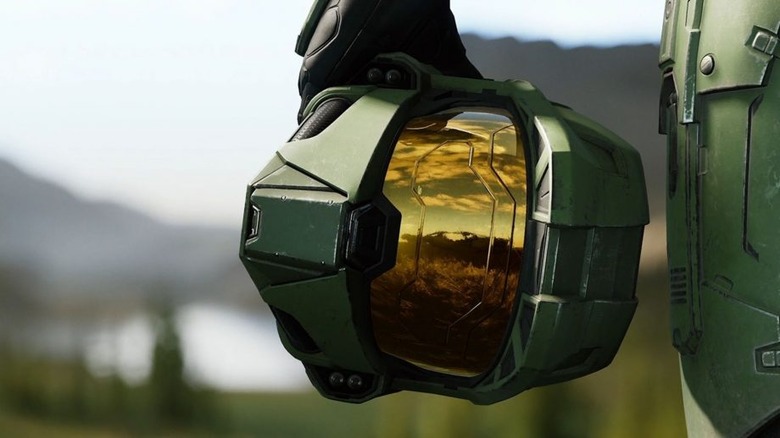 We don't know much about Halo Infinite, but what we do know has us very, very excited for its release. We'll be waiting until Holiday 2020 for this new experience in the universe of Master Chief, which so far, looks very much like a love letter to the games we've been fond of over the years. One thing returning in this next iteration is split-screen multiplayer, which Halo Infinite will include again right out of the box. 
Halo 5 broke away from that norm and included online multiplayer only, ditching the split-screen co-op that reminded us all of being 13 again. This change was met with quite a bit of displeased grumbling on the internet. Rejoice, though, because this mistake will never be made again. 343 Industries seems to have listened and decided that there would be no harm in reinstating split-screen co-op for Halo Infinite. Bonnie Ross, the head of 343, confirmed at DICE 2017 that 343 has taken the controversy to heart, saying, "[We've had a] lot of learnings from that, and I would say for any FPS going out forward we will always have split screen going forward." 
You'll never have to worry again, as you'll always be able to sink into your couch with a friend and play Halo. When it comes to Halo Infinite, the graphics will look better than ever, but it will ultimately be a Halo game at its core: don't expect too much change when it comes to the series tried and true mechanics. Infinite is supposed to be a kind of gift to longtime fans, so pleasing them, and as Bonnie Ross said, avoiding the "erosion of trust" is key to the development behind this much-anticipated title. 
The single-player campaign will launch before multiplayer becomes available, according to rumors. So players will be able to get in some practice before taking on their friends (we need it, we're pretty rusty). But rest assured, Halo Infinite will have split-screen co-op, even it it arrives a little later than usual.