Kojima Productions Will Make Films One Day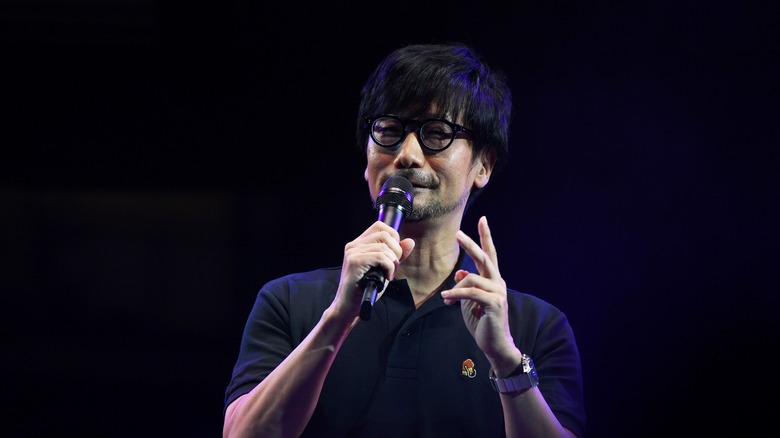 Charly Triballeau/Getty Images
What's next for Hideo Kojima now that Death Stranding is about to impress (or confuse) the world? Feature length films, apparently. In a BBC documentary on the making of the much-anticipated Death Stranding, Kojima said, "In the future, Kojima Productions will also start making films. If a person can do one thing well, then they should be able to do anything well."
It remains to be seen if that idea is entirely accurate, but considering the cinematic nature of Death Stranding and Kojima's circle of celebrity friends, this sentiment makes sense. Why not make a couple movies in between games?
"I think within the next few years, gaming will move on to streaming. Movies, dramas, and games will all be streamed, and you'll enjoy them on your iPad or iPhone or a screen anytime, anywhere," Kojima said. "When that happens, games, films, and dramas will have to compete in the same space. I'm very interested in the new format of game that will appear on there, and that's what I want to take on."
Kojima, a celebrated auteur of the games industry, has a lot of next-level ideas like this. As we reported last week, he is interested in eventually exploring the world of virtual reality. He believes that VR is the next step in gaming, but at the moment, he doesn't have the time to work on a VR game. Rather than resting after completing the massive, demanding Death Stranding, Kojima is already working on his next game. 
We're not sure what that next title will be, but Kojima has made mention of possible sequels to Death Stranding. That's right: we're still sussing out the plot of the first game, yet Kojima is already looking to the future. He wants to establish this new, avant garde "stranding" genre that he has admitted that he doesn't entirely understand. So look forward to more games like that in the years to come.
Whatever is next for Kojima Productions — whether a film or a new "stranding" game — we're sure it's going to have that weird and wonderful Kojima touch.