Just Dance 2020 For Wii Outsold The PS4 And Xbox One Versions In The UK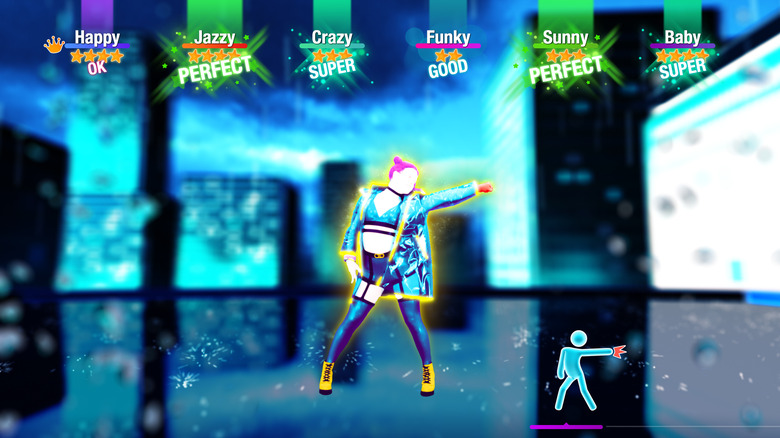 You were wondering why Just Dance 2020 was still coming to the Nintendo Wii, even though the console was discontinued years ago? Here's why. The latest entry on the Wii just sold more than the versions on PlayStation 4 and Xbox One in the UK, and came pretty darn close to outselling both combined.
Advertisement
According to Nintendo Life, the Nintendo Wii release of Just Dance 2020 managed to snag 21% of the game's retail sales in the UK during its first week. Compare that to the same title on the PlayStation 4, which only managed to account for 14% of first-week sales; and the Xbox One, which made up just 10%. Maybe Ubisoft's decision to keep Just Dance alive on the Wii wasn't so crazy, after all.
As we reported previously, there are a lot of homes around the world made up of casual gamers who only play Just Dance and that's it. And there are also retirement homes, hospitals, and other institutions where the Nintendo Wii is used for a bit of fitness, and for helping people stay coordinated. In those places, Just Dance 2020 is likely a popular title. Did we imagine it being this popular? Absolutely not. But the sales figures speak for themselves.
Advertisement
The success of the release does beg the question: will Just Dance 2020 truly be the last release for the Nintendo Wii? It sure seems like Ubisoft could release 2021 and rack up some decent numbers. Then again, that profit has to be weighed against the effort the company puts into developing for a 13-year-old system. It's probably a safe guess at this point that the team behind Just Dance is the only one porting games to legacy hardware. That has to be using up some precious resources.
We'll be here next year, anxiously awaiting the announcement of Just Dance 2021 to see if Ubisoft decides to give the Nintendo Wii one last dance party. The idea might have sounded wild a week ago. But now? Now it seems quite reasonable.