Google Stadia Launch Lineup Revealed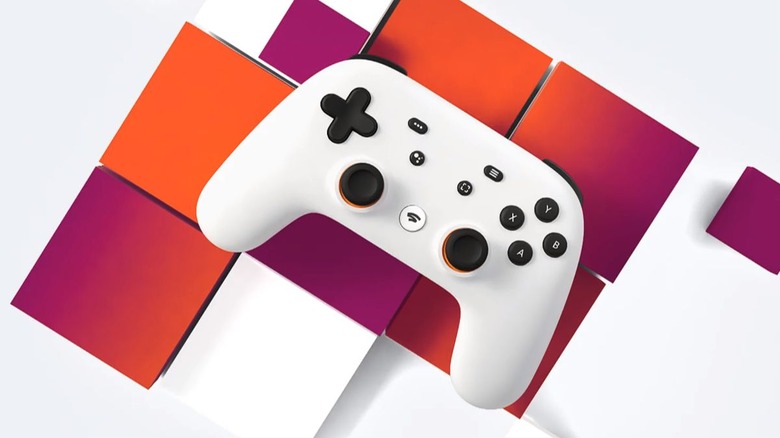 Google Stadia goes live for its Founders (those who paid $129 for early access) on Tuesday, Nov. 19. But we're only now finding out which titles will launch with the service. As it turns out, there aren't many.
Those who ponied up for a Founder's Edition Stadia package — which included a controller, a Chromecast Ultra, and three months of Stadia Pro — will have a grand total of twelve games to play when the Stadia servers come online next Tuesday. In one sense, that's not uncommon for a platform launch. New consoles usually arrive with only a few new games to play, and their libraries fill out more substantially in the weeks and months that follow. When you consider that Stadia is launching primarily with titles that have already been released, though, Google's offering looks less impressive.
Here's what Founders can expect on day one:
Assassin's Creed: Odyssey
Destiny 2: The Collection
GYLT
Just Dance 2020
Kine
Mortal Kombat 11
Red Dead Redemption 2
Thumper
Tomb Raider: Definitive Edition
Rise of the Tomb Raider
Shadow of the Tomb Raider
Samurai Shodown
If you've played video games in the past couple of years, there's a good chance you might have crossed a few of these titles off of your list. And if you've been paying attention to recent big-name releases (or major games that are coming soon), you're probably noticing a dearth of them here. There is no Call of Duty: Modern Warfare to be found. There's no Madden or FIFA. Star Wars Jedi: Fallen Order arrives before Stadia's launch, but that game won't be available on the platform (at least, not at first). The biggest game you can look forward to from Fall 2019 is Borderlands 3, and that won't be there for launch, but instead, will show up sometime before the year is over.
So yeah: it really feels like Google is rushing Stadia out the door without a lot for most gamers to get excited about. Perhaps you'll jump at the opportunity to play Red Dead Redemption 2 on your PC using Stadia. But that game is over a year old at this point, and if you played it once, are you really going to dump another 40 hours into it?
We'll have to wait and see how many people purchased Google Stadia Founder's Editions, and how happy they end up being with that purchase. We'll update you should we learn more about other titles coming to Stadia in the future.