How Many Pokemon Will There Be In Pokemon Sword And Shield?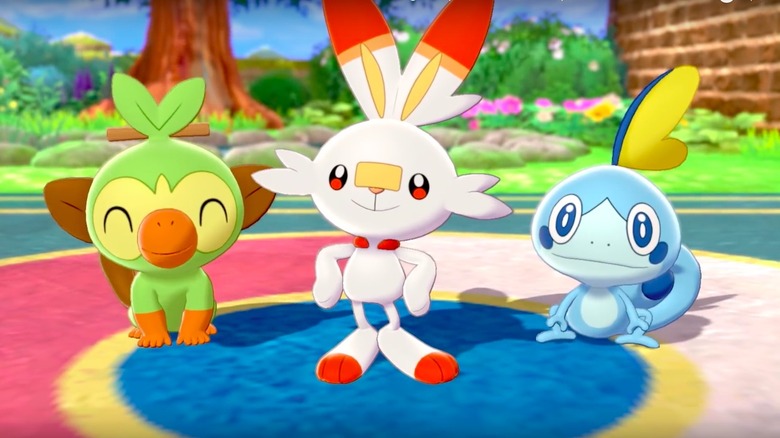 It looks like Pokemon Sword and Pokemon Shield will introduce fans of the popular monster-catching series to an abundance of new Pokemon to add to their collection. With the release of the new title, we're expecting to see a lot of new faces, as well as some familiar ones. So, how many Pokemon will there be in the latest addition to the franchise?
A datamine shared by ResetEra user Atheerios offers players an exact head count on how many new and old Pokemon we'll find in Sword and Shield. The new titles will include 81 new species of Pokemon with 13 new Galarian forms to highlight the new Galar Region, an area inspired by features and tales of strength from the United Kingdom. With the old Pokemon making a comeback in the game, we have a combined 400 Pokemon to catch, excluding Mythicals. That's a lot of Pokeballs to stock up on!
Pokemon Sword and Pokemon Shield will have many new features for players to get excited about. Not only do we get to explore the new Galar Region, but there are also 3 new starting Pokemon: Scorbunny, Grookey, and Sobble. And while these Pokemon are just as interesting and adorable as we've come to expect from the franchise, their evolved forms are a bit odd. 
Players will also be able to get Poke jobs that will help their Pokemon gain experience. This should help when leveling up those 400 Pokemon that you'll eventually catch. You can also utilize your Pokemon differently in battles by using the Gigantamax forms. Because many players didn't consider Pokemon Let's Go: Pikachu and Evee to be a "core" game in the Pokemon franchise, fans are excited to get the first core Pokemon game for Switch. 
Pokemon Sword and Shield releases on Nov. 15, 2019.