Call Of Duty: Mobile Reached A Staggering Number Of First-Month Downloads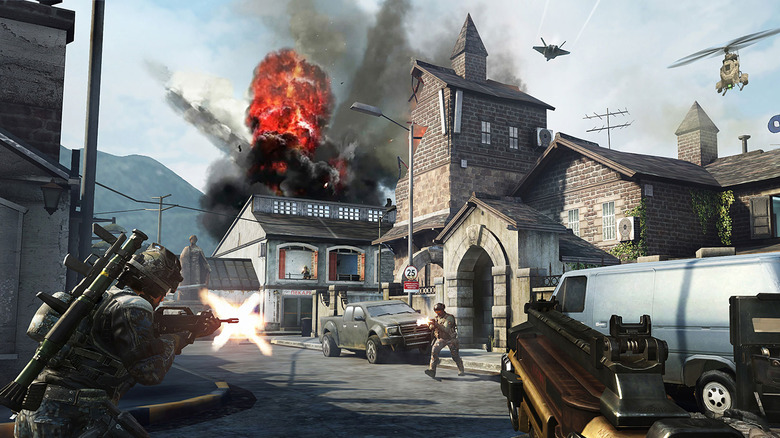 What's the difference between a retail game and a free-to-play title? Try hundreds of millions of downloads.
Call of Duty is a perennial bestseller on PC and console, but it's likely that Activision didn't even expect Call of Duty: Mobile to take off the way it has. According to Sensor Tower, the mobile game reached 148 million downloads in its first month, which is an unheard of figure as far as Call of Duty games go, and is even larger than the numbers posted by PlayerUnknown's Battlegrounds Mobile (60.7 million downloads) and Fortnite (35 million downloads).
And if you think that huge number of downloads equates to a big pile of cash, well, you'd be right.
Sensor Tower also reports that, in its first month online, Call of Duty: Mobile grossed $53.9 million. For comparison, Fortnite only grossed approximately $27.1 million in its first month on mobile. So clearly, there is an audience for Call of Duty on the go. Either that, or fans of the series are really thirsty for some kind of live service, free-to-play experience. Which begs the question: Why hasn't Activision done something like this on PC and console? Is it really making more at retail than it would by getting a free Call of Duty experience onto as many platforms as possible?
In any event, it looks like Call of Duty: Mobile is a massive success, and that the title is here to stay. It may not have the overall reach of Fortnite, which offers the same free-to-play package on PC and a number of consoles, but it seems to have garnered plenty of interest and is making plenty of money all the same.
We'll be sure to update you should any other Call of Duty: Mobile news come down the pipeline. We're betting that Activision is going to push this title in an even bigger way going forward.