The Surge 2 Adds 13 New Weapons In Public Enemy DLC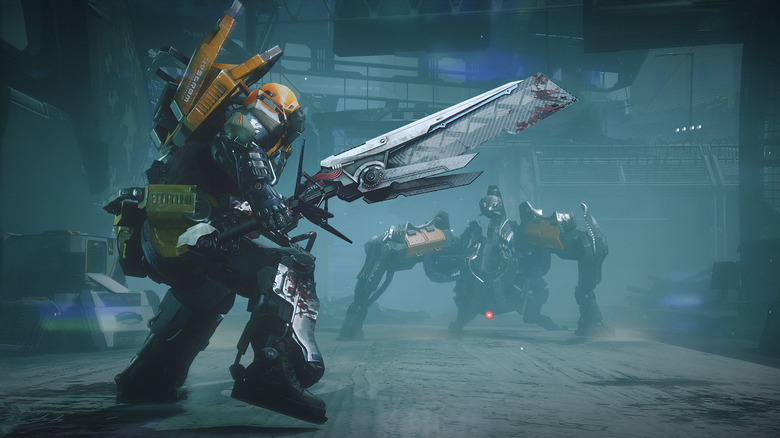 The Surge 2, the action RPG from Deck 13 and Focus Home Interactive, has received its first DLC: The Public Enemy Weapon Pack.
The Public Enemy Weapon Pack brings 13 new weapons across 8 types to the table, adding more variation to The Surge 2's already brutal combat. You can pick up the bundle as part of the $19.99 Season Pass or purchase it piecemeal for $4.99. Here's everything that's included:
The "Codename: Engelhart" Single Rig weapon
The "MG Jackknife" Single Rig weapon
The "Foremen's Divine Hands" Twin Rig weapon
The "Wave of Tomorrow" Spear
The "Codename: Carmina" Spear
The "Severed Rotor Blade" Hammer
The "Codename: Parsifal v2.0" Hammer
The "Portable Omni-Assembler" Heavy Duty weapon
The "Kate 2.0" Staff
The "MG Ignis" Staff
The "Strongarm Twinblade" Sword
The "MG Centurion" Sword
The "Codename: Zarathrustra" Punching Gloves
Looking beyond the DLC, the creators have promised full sets of exo-rig gears for Season Pass holders in December. The Kraken DLC will follow in January 2020, featuring a new narrative-driven adventure that takes place in a new location. Players can expect new enemy types and new bosses to accompany the release.
The Surge 2 launched in September 2019 to mostly positive reviews. IGN's Jon Ryan gave the sequel a 7.6/10, complimenting its solid combat and the added variety of weapons and enemies. Bland environmental design and an overambitious story kept the game from truly shining, however. Robert Zak of PC Gamer reached a similar conclusion, handing out a 79/100.
"The Surge 2 lacks the subtleties of level design and world building that elevates From Software's catalogue to masterpieces," wrote Zak. "In its combat and the open character-and-crafting system around it, The Surge 2 attains a level of mastery right up there with the best action games."
The Surge 2 and The Public Enemy Weapon Pack are available now for PlayStation 4, Xbox One, and PC