Halo: Reach Could Come To Xbox One Today, PC This December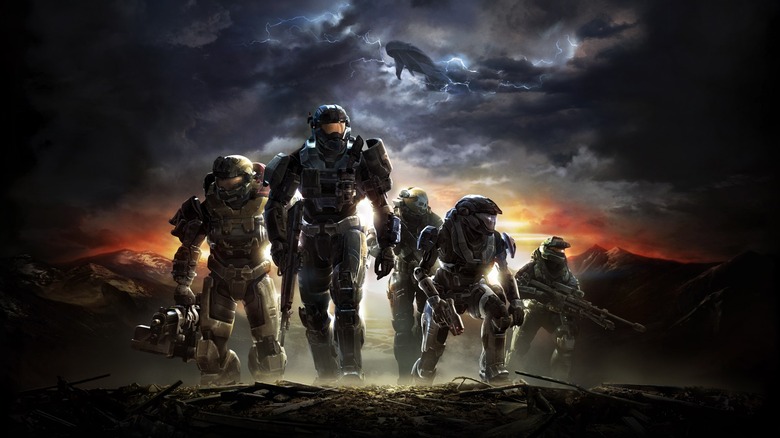 Is Microsoft's entire X019 show going to leak out ahead of schedule? First the Microsoft Store accidentally listed the release date for Bleeding Edge. Now it appears to have done the same for Halo: Reach, which is being ported to both PC and Xbox One.
The folks at True Achievements got the scoop on this one, as they noticed some tweaks being made to the Halo: Reach store page ahead of tonight's X019 event. The edits seem to suggest that Halo: Reach could launch on Xbox One tonight (during X019), and on PC Dec. 3. Both of those announcements — which we presume will be made at X019 later this evening — could serve as another way for Microsoft to promote Xbox Game Pass, which figures to be a big part of the show.
The entire Master Chief Collection will slowly but surely make its way to PC, with Halo: Reach apparently leading the charge this December. This is huge for PC gamers: the Halo series saw its first two releases – Halo and Halo 2 — come to PC. But every other game in the franchise has stayed exclusive to Xbox ever since. PC players will finally get the opportunity to play through the rest of Master Chief's adventures, but hilariously, not with Halo: Reach coming first. That title instead stars Noble Team, a group of soldiers whose story takes place before the events of the first Halo.
Halo: Reach is also being added to The Master Chief Collection on Xbox One, where it'll enjoy a resolution bump and the benefit of being grouped with all the other Halos. The Master Chief Collection is a sort of tribute to the franchise at large, grouping all of its campaigns together while also enabling players to play multiplayer matches in any title. Fans of Reach will undoubtedly be thrilled to see that game's multiplayer return, should Reach launch tonight on Xbox One.
There'll undoubtedly be more stories coming out of X019 tonight, so stay tuned.