2K's Social Media Got Hacked; Devs Apologize For Offensive Posts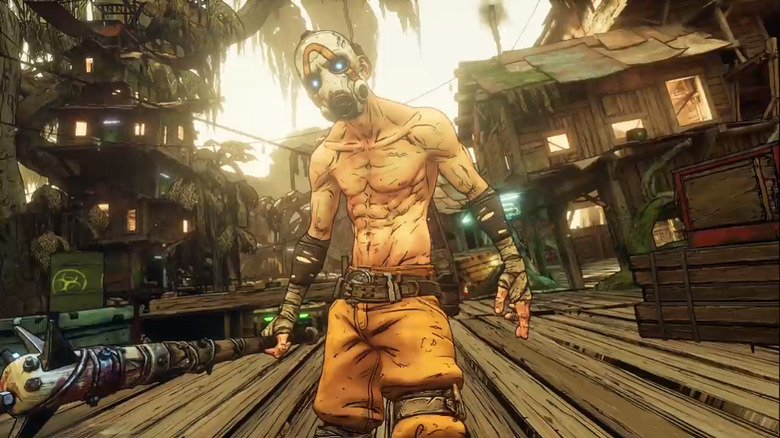 It looks like publisher 2K's social media got hacked last night by an entity with a penchant for immature messages.
2K's Twitter and Facebook accounts, including the official Borderlands and Civilization pages, were littered with random rants. 2K apologized this morning, saying: "Unfortunately, offensive material was posted that does not reflect the values of 2K or our partners. We condemn these posts and apologize to everyone offended by the content."
This hack was quite the ordeal, with the WWE 2K pages, the twitter account of NBA 2K's Ronnie 2K, and 2K's own Facebook page playing host to post after post demonstrating a clear vendetta against the company. The supposed hacker, self-identified as "Nublom," wasn't a big fan of the glitchy flop known as WWE 2K20. This hacker was also demonstrably racist, posting some pretty terrible stuff. 
Fans watched in shock as the evening wore on, snowballing into a complete PR nightmare. By the time 2K regained control over all their accounts, many were horrified that the situation had gone so far, theorizing that an ex-employee may have quit in the most destructive way possible. 
Earlier this week, several EA employee Twitter accounts were also hacked as an act of retaliation for the lifetime ban of popular FIFA player and YouTuber Kurt "Kurt0411" Fenech. Though unfortunate, this hack wasn't nearly as abhorrent as the one perpetrated last night. The hacker in question made the affected EA employee accounts display a message "unbanning" Kurt0411 in fairly official, inoffensive language. That said, EA definitely has not unbanned Kurt0411 and his rants on YouTube indicate he still has a big beef with the company. The streamer believes anyone involved with his ban should be fired. 
It's unfortunate that the 2K hack went as far as it did. Both Ninja and Dr. Disrespect found themselves in similar situations earlier this year, potent reminders of the importance of taking extra security steps like setting up two-factor authentication.