The Next Mass Effect Is Reportedly In Early Development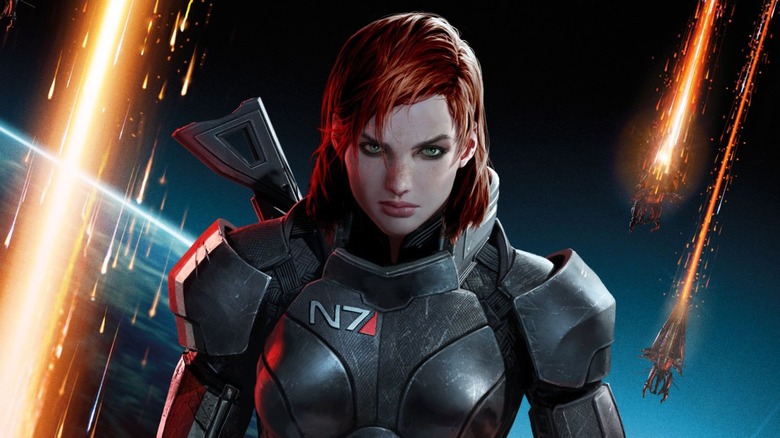 This is not a drill: it seems the next Mass Effect game is in development behind closed doors at BioWare.
Yesterday, we found out the developers at BioWare were planning a complete Anthem overhaul, a game that hasn't been the most popular with fans. Mass Effect, on the other hand, has had a long and prestigious run (if we ignore Andromeda, of course) and is thankfully a part of BioWare's future publishing plans. 
Earlier this year, BioWare assured us Mass Effect definitely was not dead. We were hoping to hear something earlier this month on November 7, N7 Day, when BioWare celebrated their series with developer interviews and even some yet-to-be-used concept art. Alas, the only real Mass Effect news we got that day was a couple of Mass Effect-themed skins in Anthem. (Which weren't free, by the way.)
Today's news is a lot more promising. Sources at BioWare revealed to Kotaku that a new Mass Effect title is in "very early development" under the watchful eye of series producer Mike Gamble. After the ill-received release of Mass Effect: Andromeda, we were worried that its poor performance spelled the end of the long-running series. Despite Andromeda's flop, fans weren't ready to let go and clung to any indication BioWare would return to their flagship series in the future. 
The developers seem to want to return to the stars as well. On N7 Day, BioWare general manager Casey Hudson tweeted some Mass Effect concept art, saying: "We have so many ideas for things we want to do in #MassEffect, so much concept art that hasn't yet been brought to life, and so many stories yet to tell." We want to hear those stories and it looks like one day we will. BioWare isn't done with Mass Effect yet.