Uncharted Director Joins Skydance Media To Create New Studio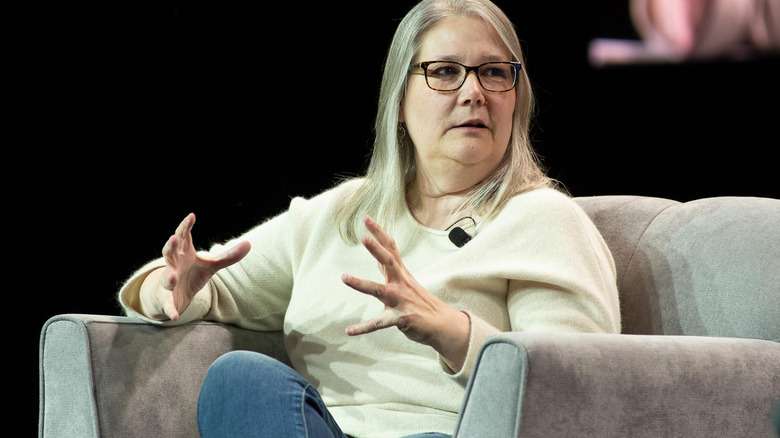 Amy Hennig, the award-winning writer and director behind the first three Uncharted games, has joined forces with Skydance Media to create a new development studio. The new division will center on creating an "interactive series" for "emerging streaming platforms," a departure from Hennig's previous AAA projects.
EA veteran Julian Beak will join Hennig as Executive Vice President. Beak's former credits include Battlefield: Hardline, Need for Speed, and Visceral's unfinished Star Wars game. Production company Skydance Media's own resume features Mission Impossible: Ghost Protocol, the 2017 Baywatch, and Terminator: Dark Fate. In 2016, the company created the Skydance Interactive division to capitalize on the emerging VR market through interactive video games.
Skydance did not provide specifics about what Hennig's team will be working on but what they did highlight is rather intriguing. "Designed to reach gamers and non-gamers alike on emerging streaming platforms, new story-focused experiences — crafted as an interactive series — will employ state-of-the-art computer graphics to provide the visual fidelity of television and film, but with an active, lean-in experience that puts the audience in the driver's seat," revealed the company in a statement.
"Our goal is to create inviting and innovative experiences with the high production values and visual fidelity that will set the standard in this new media landscape," expanded Hennig. She plans to reach this goal by "pioneering new ways to tell immersive stories through technology."
The emphasis placed on "emerging streaming platforms" and "an interactive series" makes it sound like the studio will be developing titles for Google Stadia. It's probably safe to assume the team will also take Skydance further down the virtual reality rabbit hole. Whatever their brewing up, Hennig and Beak have formed the industry's latest power duo. Their combination of industry experience and creative power will likely result in a potent, if not groundbreaking, gaming experience.