Fortnite: Chapter 2's First Season Will Last Until February 2020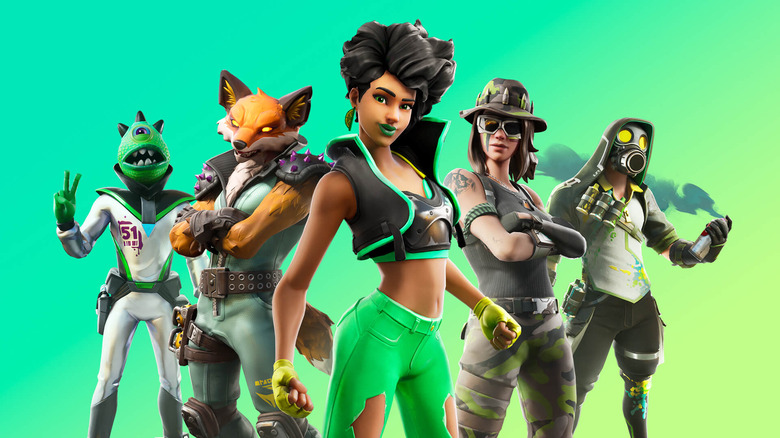 Fortnite seasons vary in length, but you can usually count on them lasting a little more than two months. The inaugural season of Fortnite: Chapter 2, however, is going to blow that out of the water.
"With a new year comes new beginnings!" Epic Games wrote in a blog post this morning. "Last year we celebrated 14 Days of Fortnite over the holidays. This year we've got even more content for you to unwrap, including new game features, free rewards and a live experience that you won't want to miss."
With that, Epic announced that Fortnite: Chapter 2 Season 1 won't be coming to an end until "early February."
We're always looking for that silver lining, so hey — if you jumped into Fortnite: Chapter 2 late, you now have way more time to complete all of the Missions that have appeared in the game since Chapter 2 launched in mid-October. And it sure sounds like Epic has plenty of content planned for the holiday season. We're particularly interested in the "new game features" that could be coming to Fortnite in the near future. And what is this "live experience" Epic speaks of? Are we going to get some kind of new shared world event before the current season wraps up?
Some will undoubtedly be disappointed about Fortnite: Chapter 2's first season getting an extension. One of the best things about the game, after all, is how quickly it updates, and how it always feels like the world is evolving. We imagine Epic wants to get holiday shoppers into Chapter 2 while the first season is still rolling, and give those players time to get their bearings and knock some Missions out before the season comes to a close. But if you've been handling your business in Chapter 2 since the start, you might be ready for a new season. We get that.
If you're not a fan of this news, our recommendation is to wait and see what Epic has planned over the holiday. Who knows: it might satiate your thirst for new content in the same way a new season would.
We'll update once we know more about Fortnite: Chapter 2's holiday content.