Pokemon Go Warns Of Team GO Rocket Takeover This Weekend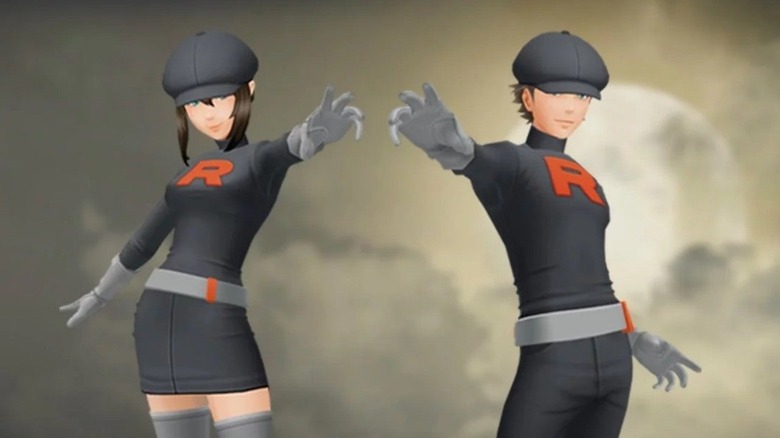 Prepare for trouble. Pokemon Go is expecting an increase in Team GO Rocket activity this weekend.
According to messages intercepted by Niantic, Team GO Rocket plans to take over PokeStops and capture more Pokemon this weekend. Team GO Rocket grunts will take over every PokeStop on Sunday, November 24 from 11:00 a.m. to 1 p.m. in your local time zone. Professor Willow will also have exclusive research actions on offer to help gather more information about the nefarious group.
During the takeover, you'll have the chance to battle Team GO Rocket grunts and earn Mysterious Components. Collect six of these items to craft a Rocket Radar which will guide you to Team GO Rocket leaders. If you'd prefer to streamline the process, you can purchase Rocket Radars from the shop after assembling your first one using Mysterious Components. 
Battling Team GO Rocket members and completing Professor Willow's research tasks will also advance the "Looming in the Shadows" Special Research. This will lead you to Giovanni, the Team GO Rocket boss. Giovanni made his Pokemon Go debut earlier this month. Once you've found him, you'll have the opportunity to defeat him in battle and claim one of his Legendary Shadow Pokemon for your own.
If you need more Pokemon Go content in your life, you have the final 2019 Pokemon Go Community Day to look forward to. The event will unfold December 14-15 from 9 am to 9 pm each day. During these promotional periods, every featured Pokemon from earlier this year will appear more frequently. You'll also have the chance to pick up some extra bonuses, XP, and stardust.
Pokemon Go is available now for iOS and Android devices. If you're more of a console gamer, you can check out the newly released Pokemon Sword and Pokemon Shield on the Nintendo Switch.