Deathgarden: Bloodharvest Ends Development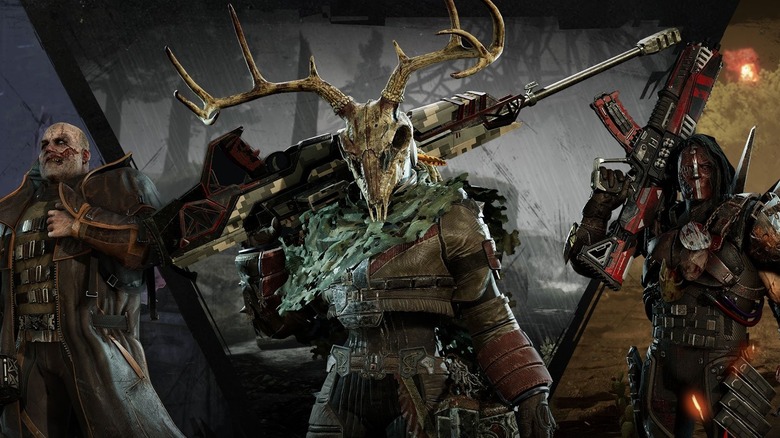 Following two years of ups and downs, developer Behaviour Interactive has shared plans to end development on Deathgarden: Bloodharvest.
The asymmetrical survival horror game, which boasts a similar concept to Dead by Daylight, entered Steam Early Access last year. Though built on a promising premise, Deathgarden struggled to find an audience. Behaviour relaunched the title as Deathgarden: Bloodharvest earlier this year, temporarily revitalizing the flagging IP before the concurrent player count plummeted once more.
In an announcement shared through Steam, the development team revealed they could not salvage the game. "We've been working on finding solutions: we sought advice, considered many different scenarios, looked at various solutions, but unfortunately, none of them would change the fate of this project."
Behaviour Interactive has made Deathgarden free to play and will keep the servers online at least through the end of the year. Anyone who purchased Deathgarden: Bloodharvest in the last month and played for less than six hours can request a refund through Steam. The Deathgarden FAQ, which has since been taken down, also noted the Terminator DLC will remain on sale as long as the game continues to run due to their agreement with the licensor.
"Deathgarden was, and still is today, a project of passion. A game that we wanted to make for ourselves, but also for players around the world to enjoy," wrote the developers in their final update. "All this work wouldn't have been possible without you, the community. We want to thank you for your continuous support and contribution during the ride.We want to leave this adventure on a high note and make the work we've been doing these past weeks be worth it for you."
You can join the Deathgarden team in bidding goodbye to the game in a final Play with the Devs livestream on Dec. 12 starting at 3 p.m. EST.