Devil May Cry 3: Special Edition Comes To Switch Next Year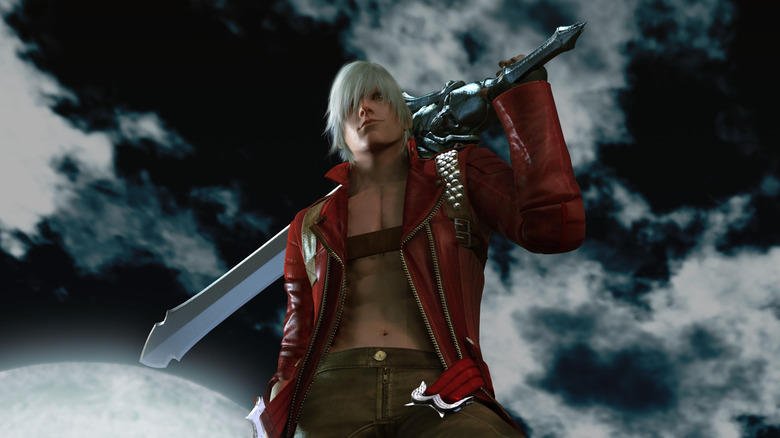 Rather than releasing an HD trilogy package, Capcom has opted to offer the Devil May Cry titles individually on the Nintendo Switch eShop. The Special Edition of Devil May Cry 3, which many fans consider the best entry in the series, will join the lineup early next year.
A prequel to Devil May Cry, Devil May Cry 3 focuses on a younger version of Dante as he embarks on a journey culminating in a showdown with his twin brother, Vergil. Vergil has set his sights on opening a gate to the demonic realm, forcing Dante to use his iconic weapons — Rebellion, Ebony, and Ivory — to prevent demons from overrunning the world. The entry provides valuable insight into the rest of the series, including the origins of the series' name.
Devil May Cry 3 introduced a new style-based combat system, offering six disciplines (Trickster, Swordmaster, Gunslinger, Royal Guard, Quicksilver, and Doppelganger) for players to choose from, complete with their own techniques. Players can also take on the Jester, a new boss, and enjoy the 9,999 levels of the Bloody Palace survival mode. Most importantly, the Special Edition adds the ability to play as Vergil, who comes with his own Dark Slayer style.
PC, PlayStation, and Xbox users can purchase Devil May Cry 3: Special Edition as part of an HD bundle that also contains Devil May Cry and Devil May Cry 2. Unfortunately, Switch owners can only buy the titles individually at $19.99 a pop, including Devil May Cry 3: Special Edition, which hits the eShop on February 20, 2020. It's unclear why Capcom has chosen this setup, forcing Switch players to pay more to run the games on a system with more performance limitations. Still, at $60 for all three games, it's not a deal breaker.