Disney's Response To Jedi: Fallen Order Feels Like A Shot At Past EA Star Wars Games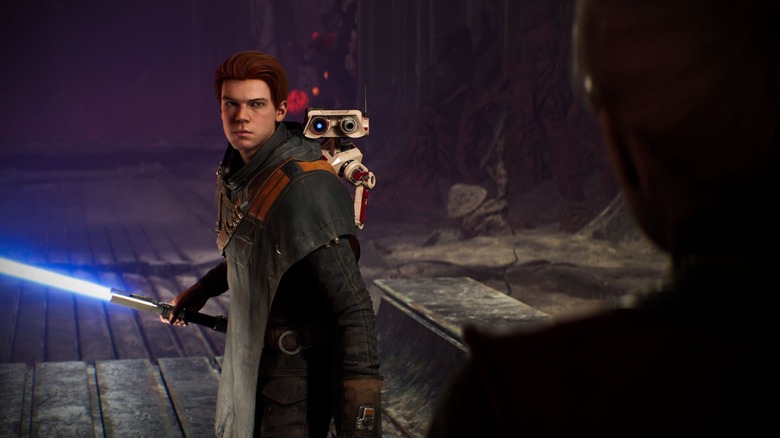 In case you haven't heard, Star Wars Jedi: Fallen Order is a monumental success. It's reportedly "the highest rated Star Wars game of this console generation," and EA claims it had the "fastest-digital launch for a Star Wars game in its first two weeks."
That news comes courtesy of a press release published today, which also includes a bit from Respawn about how awesome it was to work on a Star Wars title, and the usual plugs for other Star Wars content (The Mandalorian, Star Wars: The Rise of Skywalker). But what we really found interesting was the statement from Disney, which — reading between the lines — seems to dunk on EA's prior attempts with the Star Wars license.
Sean Shoptaw, whose real, actual title is "SVP, Games and Interactive Experiences, Disney Parks, Experiences and Products," had this to say about Respawn's first whack at a Star Wars game:
"Star Wars Jedi: Fallen Order demonstrates the amazing potential for original storytelling in Star Wars games. The close collaboration between Respawn and Lucasfilm is a perfect example of how we can deliver an experience for fans that is authentic to the stories and worlds they love, while also being an incredibly fun and innovative game."
It really feels like you can boil that down to a few simpler words: "This here? This is what we actually wanted." Jedi: Fallen Order is the "perfect example" of the kind of Star Wars game Disney hoped it would get by signing a multi-year licensing deal with EA. It took two very underwhelming Battlefront titles, a few canceled projects, and EA tasking a whole new studio with the job, but it appears EA finally got there.
Star Wars Jedi: Fallen Order is undoubtedly sequel-bound at this point; the game left that door wide open, and given its success, it would be crazy for EA to pass on the opportunity. Should we get news about a potential follow-up to Respawn's Star Wars adventure, we'll let you know.