Ghost Recon: Breakpoint To Receive New Loot System And AI Teammates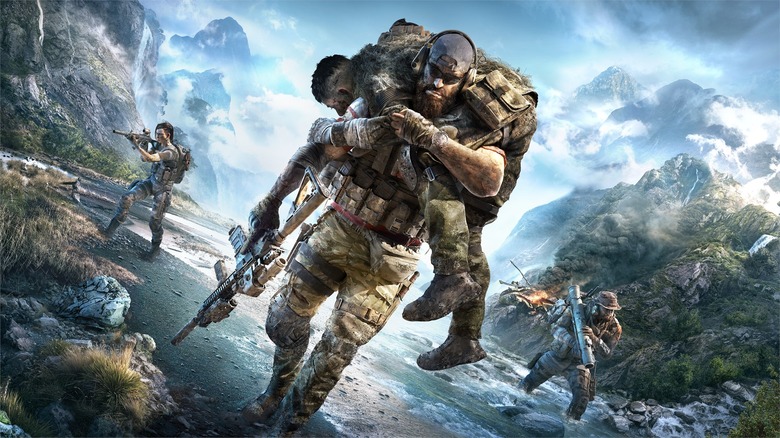 Ghost Recon: Breakpoint released to a tepid reception from critics and players. Taking this censure to heart, Ubisoft has pledged to deliver information and updates addressing the most requested changes by early next year.
Breakpoint's tiered gear system, in which you can have identical items with wildly different stats, has spawned a great deal of criticism. According to a two-week survey conducted by Ubisoft, 35% of Breakpoint players want the gear score and tiered loot removed from the game. Changes to the loot system will arrive at some point in 2020 as part of Ubisoft's efforts to create "a more immersive and radical version" of the game, though, it's unclear what these changes will look like.
Ubisoft chose not to include AI companions in Breakpoint, another decision that left players unhappy. In its current form, Breakpoint forces you to either team up with a friend for co-operative play or complete the campaign solo. Over 50% of the players who responded to the survey asked for the return of AI teammates, a feature Ubisoft announced during E3 2019. Deemed a "major undertaking," it will likely be awhile before this addition goes live, but development remains ongoing.
The Breakpoint team discussed several other additions and fixes coming to the game in the latest blog post. Players can expect improved enemy AI, vehicle handling improvements, the ability to adjust survival elements, in-game economy adjustments, camera improvements, respawn system improvements, and more in the coming months. You also have new story content, new weapons, new enemy types, new skills, new vehicles, new PvP content, new gear and clothing customization, and more raids to look forward to.
The Terminator Live Event, Breakpoint's first story content update, arrives in December, bringing a fresh round of weapons, enemies, clothing, and vehicles with it.