In The Valley Of The Gods Development Paused, Devs Confirm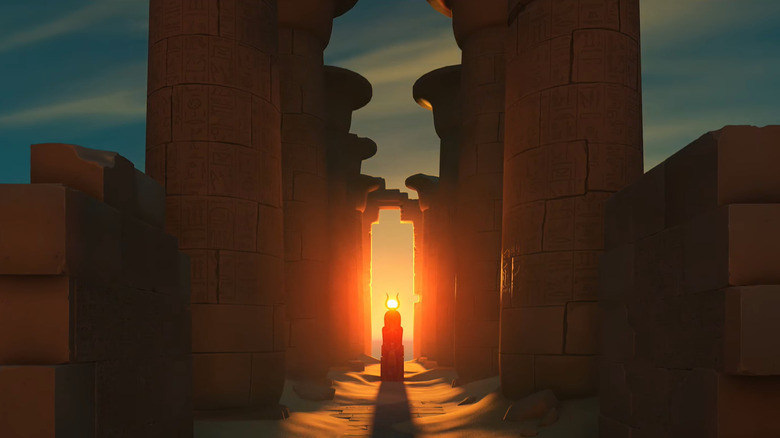 Back in 2016, developer Campo Santo made a name for itself with the release of Firewatch, a narrative-driven first-person game that got a lot of buzz for its story and art design. All eyes were on Campo Santo in 2017, then, when the studio dropped a trailer for its next project: In the Valley of the Gods. Things have been radio silent since, even though the game was projected to release in 2019. Now we know that production on the project has been put "on hold."
This news comes directly from Campo Santo co-founder Jake Rodkin, who sent a statement to Polygon confirming the news. However, it's worth noting that In the Valley of the Gods isn't necessarily canceled.
"In the Valley of Gods development is on hold—but it certainly feels like a project people can and may return to," Rodkin said. "And when that happens, we'll find an exciting way to let fans know."
As things stand now, many former members of Campo Santo are working on other Valve properties, most notably Half-Life: Alyx. Their experience with the first-person narrative in Firewatch likely proved valuable for the anticipated title, so many of them shifted gears. Rodkin also mentioned Dota Underlords and Steam itself as projects other Campo Santo developers are working on. Nonetheless, he seems adamant that In the Valley of the Gods could see the light of day, possibly sometime after Half-Life: Alyx launches in March 2020.
This news confirms what some fans were worried about a few weeks ago. Folks started to notice that some Campo Santo developers had scrubbed any mention of In the Valley of the Gods from their Twitter bios. The announcement trailer was also taken down from Campo Santo's YouTube page. Luckily, this isn't an outright cancellation of the game, but its status still feels pretty up in the air.