Halo: Reach Saw A Record 161,000 Concurrent Players On Steam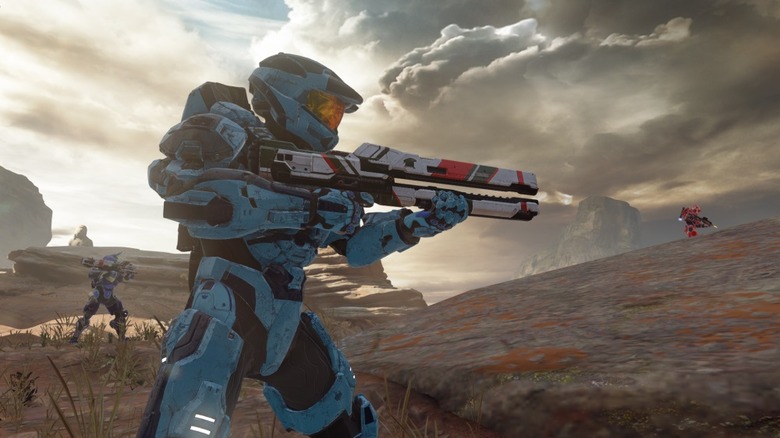 Back in March, it was confirmed that Halo: The Master Chief Collection was finally coming to PC, causing fans to rejoice. When Halo: Reach was released earlier this week, players turned out in record numbers to get a dose of nostalgia. 
Day one saw 136,000 players reliving adventures previously only available on the Xbox 360. On day two, 161,000 people were playing concurrently — a Steam record. It seems Halo: Reach is enjoying a second life on Steam, with its cheap, $10 price tag enabling it to take fifth place on Steam's recent bestsellers. First place goes to Halo: The Master Chief Collection, which costs $40 and gives players access to Halo: Reach, as well as Halo Anniversary, Halo 2, Halo 3, Halo 3: ODST, and Halo 4 when they too make their way onto Steam. 
The fact that players are turning out in record numbers to play Halo: Reach is a might bit surprising considering that the game is suffering from bad audio and frame rate issues. Sure, it's an older game, but developer 343 had plenty of time and feedback during the beta to fix these problems. Aware of the weird, distant, mixed-up audio, 343 said that it "will take some time to work through solutions to improve the overall experience."
Bummer. For now, however, it looks like fans can live with this unideal experience, because they're turning up to play Halo: Reach in droves. And that's just on Steam: we don't have the numbers for the Windows Store or Xbox Game Pass for PC. With millions of multiplayer maps (yes, millions) these 161,000 plus players have plenty to do in Halo: Reach. Despite its flaws, the game is undeniably a hit.