'Completable' League Of Legends Games Coming Thanks To Riot's New Publishing Arm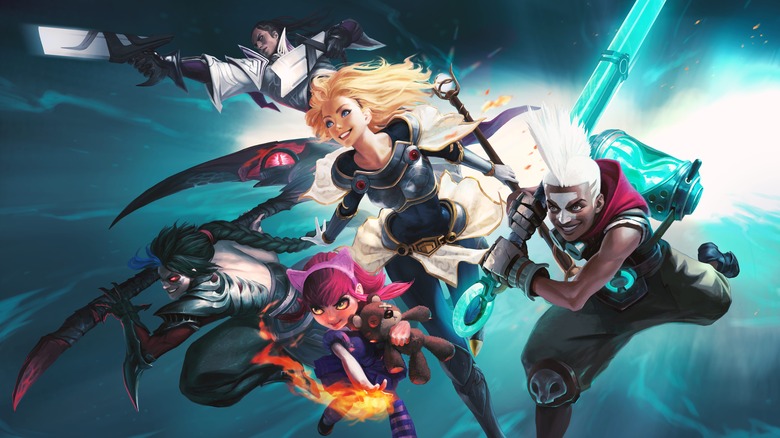 Riot Games recently celebrated its 10-year anniversary, and it did so in a spectacular way, announcing a slew of new League of Legends projects that are in the works. However, it doesn't look like Riot's done yet, because it recently opened a new publishing arm called Riot Forge. This company will focus exclusively on what it describes as "bespoke 'completable' League of Legends games."
But here's the kicker: Riot Games won't be working on these titles. Instead, Riot Forge will work with external development studios, providing them with things like research, voice overs, localization, and QA. Essentially, it oversees whatever studio it works with, making sure that whatever games they make jive with the League of Legends universe.
"We guide them through the wealth of knowledge built over the last 10 years and help them stay true to League lore or advance it, by finding their own space to tell their story and re-imagine League in their own style," claims the Riot Forge website.
Riot Forge seems open to publishing these games on a variety of platforms, including consoles and mobile, contrasting from League of Legends' mostly PC approach. Whoever these partner studios are already started working on whatever games they have under wraps, and Riot Forge has kept a tight lid on these details. That might change soon, however, as the official Game Awards Twitter account mentioned that Riot Forge will announce a League of Legends game during the ceremony. So it seems like one of the 10 new projects Geoff Keighley hinted at could be whatever this is.
We could speculate for hours about what this "completable" League of Legends game could be. The roster of heroes spans so wide that a third-person shooter starring Jhin is just as feasible as a hack n' slash with Tryndamere, or a stealth game with Akali. All we know is that we'll find out next week.