BioShock 4 Officially In The Works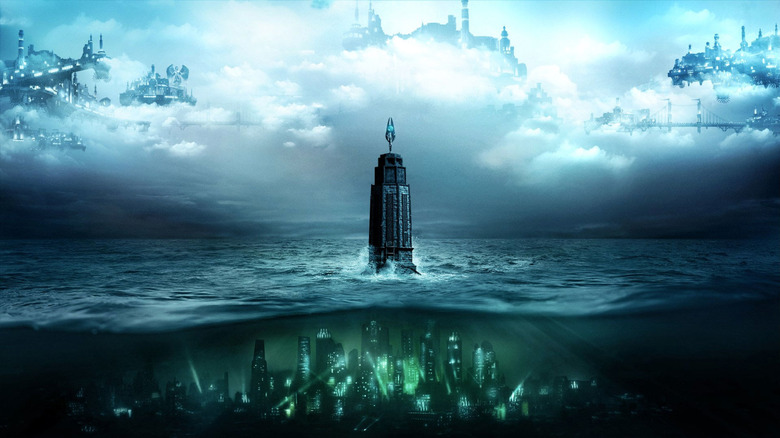 2K gave us a gift this Monday morning in the form of a very exciting, long anticipated announcement: BioShock 4 is officially in development. But hey, don't get too excited. We'll be waiting for "several years" before we get to play a brand new BioShock, so says 2K.
For some, like Kotaku's Jason Schreier, this announcement isn't all that surprising. Although there hadn't been any official word from publisher 2K, rumor had it that BioShock 4 had been in development for years. Earlier last year, Schreier reported that there was a top secret BioShock game being made at 2K's as-yet announced new studio. Now we know that this mysterious studio is called Cloud Chamber. The Cloud Chamber team will be working out of two locations: Novato, Ca. and Montréal. Kelley Gilmore will serve as Cloud Chamber's studio head. She told VentureBeat that the studio is eager to make thoughtful, engaging experiences.
"We have pretty good DNA for this franchise," Gilmore said. "We've hired some veterans from some other really great games that have been launched in the market, like Call of Duty and Assassin's Creed, Star Wars, Battlefield, and The Walking Dead. We feel like we have the experience that can really drive this project forward in an exciting way."
Fans were suspicious of this unnamed studio after a Redditor pointed out that a considerable number of BioShock veterans were working there. A job posting that we now know was for an open position at Cloud Chamber's Novato team made fans all the more suspicious.
"In the game we're making, the story itself will come to a conclusion," the post read. "The world, by contrast, is something we are designing to be alive and engaging past the main narrative arc. To leverage this, we want to build a post-narrative set of systems, quests and player progression that gives our fanatic fangirls and fanboys more content to experience on an ongoing, live-services basis."
All that sounds a bit like BioShock. This development follows with parent-company Take-Two's renewed dedication to its most successful IPs. Take-Two CEO Strauss Zelnick promised "sequels from our biggest franchises." BioShock 4 is hopefully the first of many.