GameStop CEO Blames Company's Struggles On Wait For Next-Gen Consoles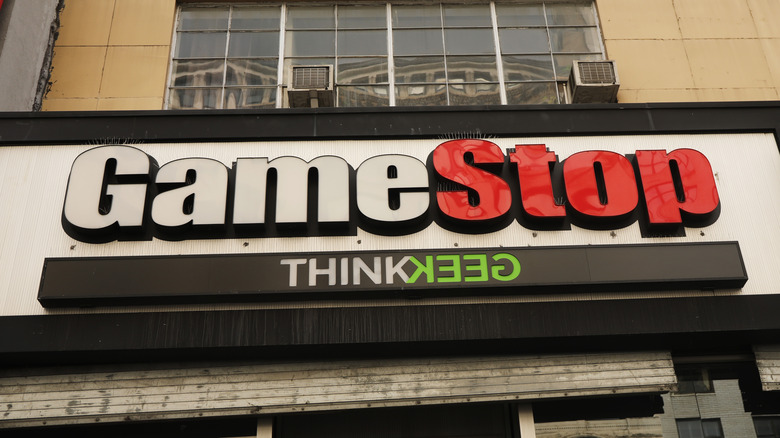 Spencer Platt/Getty Images
GameStop is in trouble, yet, the company's CEO continues to steer the ship forward, believing it has better times ahead of it. The retailer recently revealed its third-quarter financial results, and they don't exactly support CEO George Sherman's optimism. 
According to GamesIndustry.biz, GameStop's Q3 results were down overall compared to last year. During an investor call, however, Sherman shifted the blame to trends in the industry, particularly the hardware. "This is a console issue, and consoles are the trigger point for our industry," said Sherman. "With generation nine consoles on the horizon ... those anticipated releases in late 2020 are putting pressure on the current generation of consoles and related games as consumers wait for new technologies and publishers address their software delivery plans."
Sure, there are probably some consumers out there waiting for the next generation of consoles just around the corner, but hat excuse doesn't explain the downward trend GameStop has seen for years now. PlayStation 5 and Xbox Scarlett only recently received release dates. Still, Sherman believes the arrival of new consoles during the 2020 holiday season will revitalize GameStop. Hopefully, this proves true as the company could use a win. Stores in Finland, Norway, Sweden, and Denmark will close down by the end of 2020, and GameStop started considering complete redesigns for brick-and-mortar locations during last quarter.
This isn't the only sad news in the physical games retail space. Earlier this week, Redbox confirmed its departure from the video game rental business. With GameStop facing dire months ahead, it remains unclear whether the company will manage to stay afloat. As online stores and cloud gaming rise in popularity, video game retailers will have to adapt or die in the race to keep up with emerging industry trends.