The Game Awards Brings 13 Demos To Your Home, But Only For 48 Hours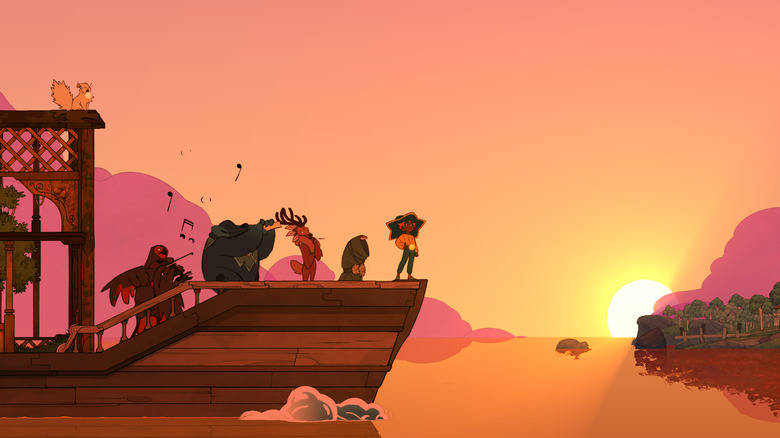 Now in its fifth year running, The Game Awards show has become an event for all gamers to come together around each year. Aside from the obvious hype of recognizing some of the best games of the year, the ceremony also takes time to announce a slew of exciting new projects, some of which might even show up in future award shows.
This time around, though, show founder Geoff Keighley has unveiled a more interactive part of the event: The Game Festival.
Starting at 10 a.m. Pacific / 1 p.m. Eastern on Dec. 12 — the day of The Game Awards — Steam will host The Game Festival thanks to some coordination with Keighley. Then, for the next 48 hours, or until the same time on Dec. 14, Steam will offer free playable demos for more than ten indie games. You can find them listed below.
System Shock (Nightdive Studios)
Eastward (Pixpil/Chucklefish)
Spiritfarer (Thunder Lotus)
Moving Out (SMG Studio/Devm Games/Team17)
Röki (Polygon Treehouse/United Label)
Chicory (Greg Lobanov)
Wooden Nickel (Brain&Brain)
Haven (The Game Bakers)
Heavenly Bodies (2pt Interactive)
Acid Knife (Powerhoof)
The Drifter (Powerhoof)
CARRION (Phobia/Devolver)
SkateBIRD (Glass Bottom Games)
With this wide of a selection, everyone should find at least one thing they like. For example, Haven tells a story of two lovers on the run who are trying to survive in a beautiful alien world, while Spiritfarer tells a story about coming to terms with death. On the other end of the spectrum, CARRION lets you play as a slimy, tentacled monster that eats people for fun (and survival). As they say, different strokes for different folks. Regardless of whether you play something during The Game Festival, Keighley believes this will be the next step in evolving what The Game Awards could be.
To coincide with The Game Festival, the official Game Awards Steam sale will go live at the same time. We don't know exactly what will be on offer, but historically, games that were featured in the show got some sort of discount. Between Keighley's upcoming events and the exciting Sony and Nintendo announcements, this week is shaping up to be one to remember for gamers everywhere.