Resident Evil 2 Steam Achievement Hints At Possible DLC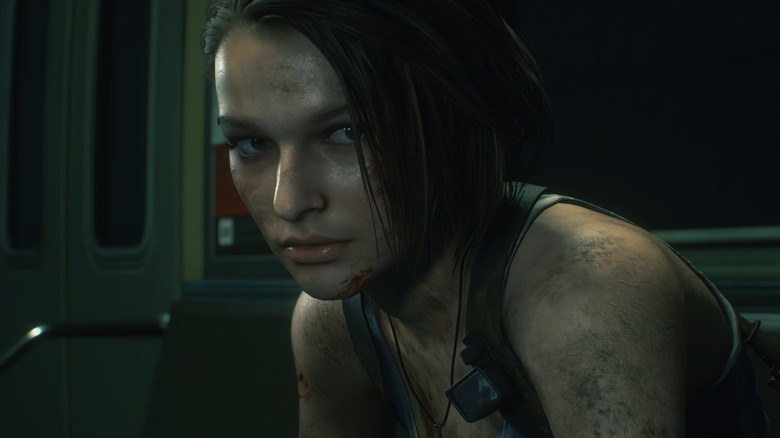 We now know that Resident Evil 3 Remake is on the way, but could there be DLC in store for the remake of Resident Evil 2? According to PushSquare, a Steam achievement called "Chasing Jill" popped up for players randomly last month. This may have been a tease of the new remake's upcoming announcement. Others believe, however, that this achievement could be related to as-yet released DLC that will connect the remakes together.
"Chasing Jill" asks players to "Read a letter left behind by Jill." What letter? Players have yet to find any letter connected to Jill Valentine, the heroine of Resident Evil 3. In order to get this achievement, there surely must be some kind of update on the way, right? Capcom has kept quiet about any possible DLCs, but players have pointed out that files in the PC version of Resident Evil 2 appear primed for an update.
It is entirely possible, though, that the achievement is just a reference to the announcement trailer for Resident Evil 3, which is partially narrated by Jill Valentine herself. The icon for the achievement is clearly the Jill we see in the trailer with short hair and steady aim. If this achievement was just a tease engineered to get fans hyped for what was to come, then how is anyone supposed to, you know, actually earn the achievement? 
Jill's letter, should it exist, will be an interesting one. Maybe uncovering it will clue us in on whether or not Capcom is done with Resident Evil 2 (which, by the way, is nominated for Game of the Year at this Thursday's Game Awards). Until then, we're happy to wait for Resident Evil 3 Remake, which is set to release April 3, 2020.
We'll be sure to update you if we hear anything more about this strange achievement.