Marvel's Avengers Is Getting Prequel Comics, Starting With Iron Man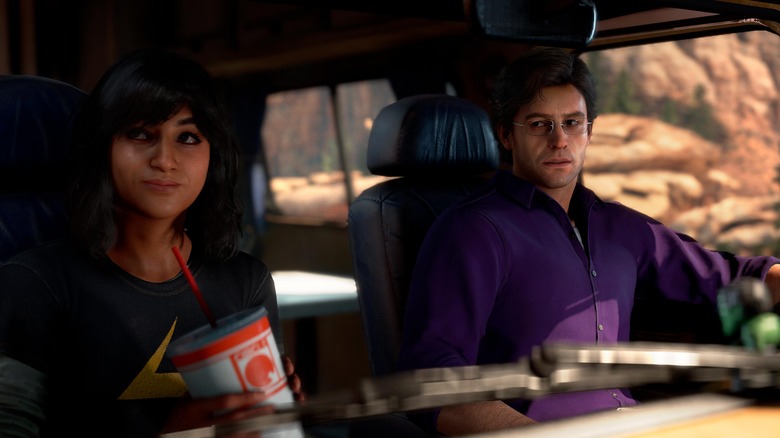 Just a few short days ago, we caught wind of a prequel novel detailing the events leading up to Marvel's Avengers, and we asked ourselves why it wasn't a line of comics instead. Well, today we learned that Marvel will publish a series of comics written by Jim Zub before the game's release. The series, simply called Marvel's Avengers, has already launched, too, starting with an issue about Iron Man.
Advertisement
Marvel's Avengers: Iron Man (2019) #1 released today both digitally and in print, and kicks off a brand new universe based solely on the video game. The Tony Stark and Bruce Banner you know from other media aren't quite like these guys, so these comics should give us a good glimpse into what we can expect when the game launches.
This first issue pits the Avengers against the Lethal Legion, a group that has somehow stolen some of Stark's technology and are using it in ways he didn't plan for. Iron Man is unsure how the Legion got his tech, and he fears the worst: that there's a leak somewhere. He doesn't know who he can trust, which sounds like a good start to a tense story.
The next issues we can expect will star Thor and Hulk in their own stories. Marvel's Avengers: Thor (2020) #1 has a launch date of Jan. 8, 2020, and somehow leads to a one-on-one brawl between the God of Thunder and the Hulk. Meanwhile, Marvel's Avengers: The Hulk (2020) #1 will hit digital and real-world shelves on Feb. 5, 2020. In it, we'll see Bruce Banner slowly losing control over the Hulk, as he tries to find a way to tame his angry monster once and for all.

Advertisement
We can expect to see comics starring Captain America and Black Widow before Square Enix and Crystal Dynamics launch Marvel's Avengers on May 15, 2020. And don't forget the prequel novel, Marvel's Avengers: The Extinction Key, which comes out on March 31.