Call Of Duty: Modern Warfare Just Hit A Big Milestone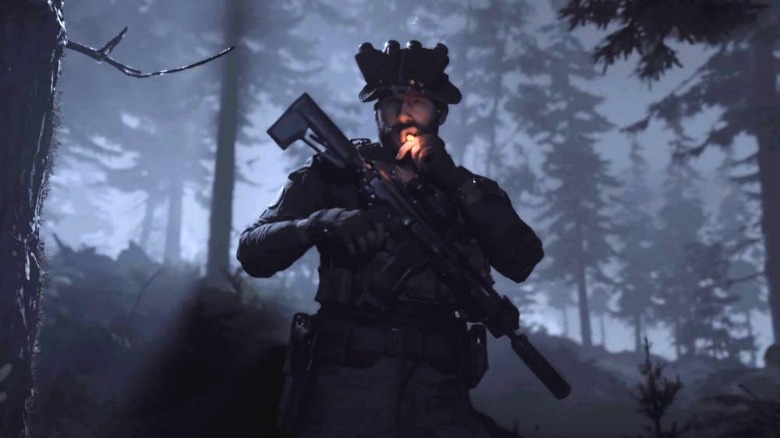 The industry has had annual releases of Call of Duty since 2005, and 2019 is no different. This year's iteration is a reboot of the classic Modern Warfare, and though it released to decent reviews, people were worried about Activision adding microtransactions to the game. To be fair, those worries were well founded, considering Season One kicked off with a Battle Pass. Despite that, Modern Warfare is on track to be one of the most played Call of Duty titles since 2012's Black Ops 2.
Advertisement
It's easy to see why Modern Warfare has racked up so much play time since its release. By the end of November, Activision logged than 500 million hours of multiplayer played across 300 million matches, a momentous milestone for any online game. By our math, that counts as more than 57,000 years of gameplay in a little over a month's time.
You can credit all these hours to the crazy sales the game has experienced. Before December, Modern Warfare made more than $1 billion based on game sales alone. Considering it sold enough copies to make more than $600 million within its first weekend, that means the other $400 million trickled in during the the next few weeks.
After launching the Season One Battle Pass, the publisher is set to continue making a lot of money off one of its most successful franchises. Keep in mind, too, that Modern Warfare didn't launch with one of the biggest trends in gaming: battle royale. The biggest game mode you can play is Ground War, which pits two teams of 32 players against each other on massive maps.
Advertisement
This doesn't mean we can completely discount a battle royale mode coming to Modern Warfare. After some players found a surprising glitch in early December, they found a gigantic map in the game's code — a map that could theoretically fit a battle royale. If Activision and Infinity Ward do unveil such a mode, we could see a lot more people jump into Modern Warfare.