The Real Reason Everyone Is Playing The Witcher 3 Again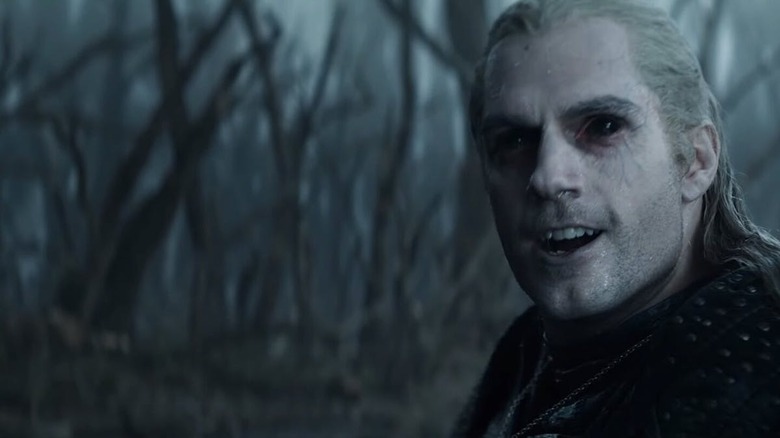 Since the release of the new Witcher Netflix series, everyone seems to have Geralt of Rivia on the brain. Thanks to Henry Cavill's hunky interpretation of our favorite gruff, gray-haired hunter of monsters, The Witcher 3 is enjoying a return to popularity almost five years after its release. Right now, approximately 30,000 people are riding Roach around on Steam.
Advertisement
Following the release of The Witcher on Netflix, players appeared to have flocked to their PCs in order to relive their adventures on the Continent. PlayerTracker reported that The Witcher 3 saw 48,000 concurrent players over the weekend, a number unseen since the fan-favorite Blood and Wine expansion released in 2016. Maybe one of those players was Henry Cavill himself. In a recent interview we learned, much to the delight of the internet, that Mr. Cavill is a PC player.
The Witcher 3: Wild Hunt typically didn't have near so many players, but its concurrent player base is now comparable to Red Dead Redemption 2, the other open world RPG that has enamored PC players everywhere. Red Dead Redemption 2 is relatively new to the platform, and has the benefit of a multiplayer mode complete with some new features. In contrast, The Witcher 3 is entirely single player. Maybe gamers are returning to CD Projekt Red's Witcher after trying, and disliking, the Netflix adaptation. 
Advertisement
The games are largely lauded, but the Netflix adaptation has mixed reviews so far. Some critics are saying that it's too crazy to follow, while others are loving it for its high fantasy thrills. Fans have gushed about the incredibly coordinated sword fights, and ranted about the mixed-up timeline. There doesn't appear to be a solid consensus on whether or not the Netflix version is good, but its release has certainly reminded gamers that The Witcher 3 is undeniably amazing.