We Might Know Where GTA 6 Takes Place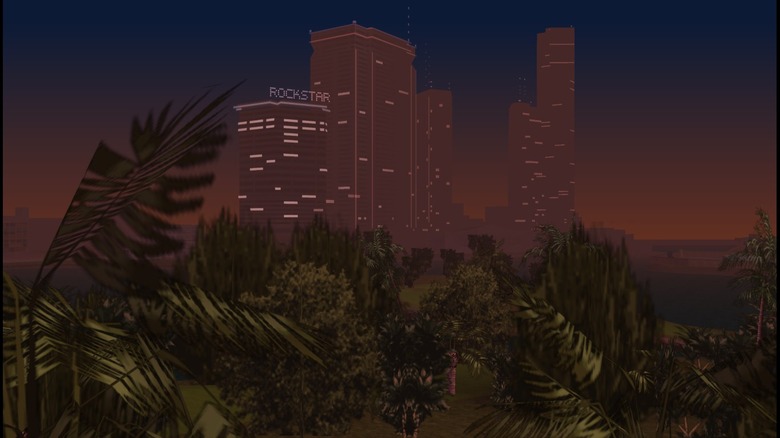 Rockstar has been totally quiet about Grand Theft Auto 6, which hasn't even been formally announced. But the internet is sure that the developers will get around to making a sixth iteration. GTA 5 is the best selling video game in the US, and now a rumor is floating around its sequel could take place in a foreign locale.
The rumor is based on some holiday gifts given to Rockstar employees at the end of this year. Rockstar reportedly handed out some merch based on their games, according to a Reddit post — namely badges and patches with references to the Red Dead Redemption and Grand Theft Auto franchises. After one employee, who has since gone incognito with a private Twitter account, internet sleuths became fixated on two patches in particular: the Rockstar logo on Colombian and Jamaican flags.
Fans connected this with rumors that the next Grand Theft Auto game would take place somewhere in South America. All the way back in March of 2018, an unnamed internal source claimed that the codename for the next GTA game was "Project Americas." This suggested, natural, that GTA involved all of the Americas, North and South. This suggested that players would return to Vice City, the Miami-esque locale for the 2002 game of the same name. Miami and South America have an infamous history of crime and cocaine, which sounds like prime real estate for a GTA game, if you ask us.
Furthermore, GTA Online's Diamond Casino Heist trailer seemed to have also given a subtle nod to South America, this part of the world conspicuously blacked out on a world map in the trailer. Before that, a computer in the Doomsday Heist had Vice City, Cuba, and Colombia circled on another map. Is this a clever callout of the game's next destination?
We don't know yet, but we'll definitely be keeping track of all these rumors and alleged Easter eggs as they arise.