This Game Of The Year Contender Is Absurdly Cheap Today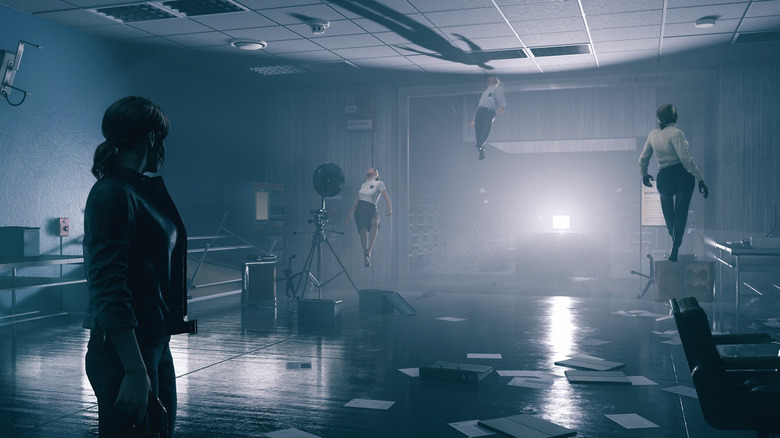 We're starting to feel pretty good about Control coming to Xbox Game Pass sometime soon. Why is that? Because Remedy's latest critical darling is just $30 right now on the Xbox Store.
If that sounds like a good price to you — and you aren't willing to wait and see if our Game Pass prediction holds up — you have just one day to secure the deal. According to the store, Control will only be priced at $30 until tomorrow. If you wait too long, the title could jump back up to its original $60. Or it could still be on sale, but at a higher price than the one you'll find now.
The discount is a pretty remarkable one for a game that just came out at the end of August. But we've had a feeling — one mostly fueled by NPD numbers, anyway — that Control wasn't selling nearly as well as it probably should have. The title reviewed fairly well, and as we stated, was even a game of the year contender for a number of websites. It even made it into the finals of this year's Game Awards, where it ultimately lost to Sekiro: Shadows Die Twice. But Control just wasn't moving a massive number of units. It's kind of a bummer, but sometimes, that's the way it is.
Based on a remark Microsoft's Phil Spencer made during a livestream a few weeks back, we're pretty certain you'll see Control on Xbox Game Pass in the next few weeks or months. Both Remedy and its publisher, 505 Games, went into damage control mode shortly after Spencer dropped the news, stating there wasn't anything to announce "at this time." But we're sure you're smart enough to read between the lines on that one. The "at this time" is doing a lot of work there, and we're probably just waiting for the right time to present itself.
But hey — $30 to own Control without a subscription is a pretty good price all its own. So if you've had an interest in Remedy's bizarre action game and were waiting for a sale, you probably won't find a better one — at least, not in the year 2019.