New Yakuza: Like A Dragon Trailer Is Appropriately Bonkers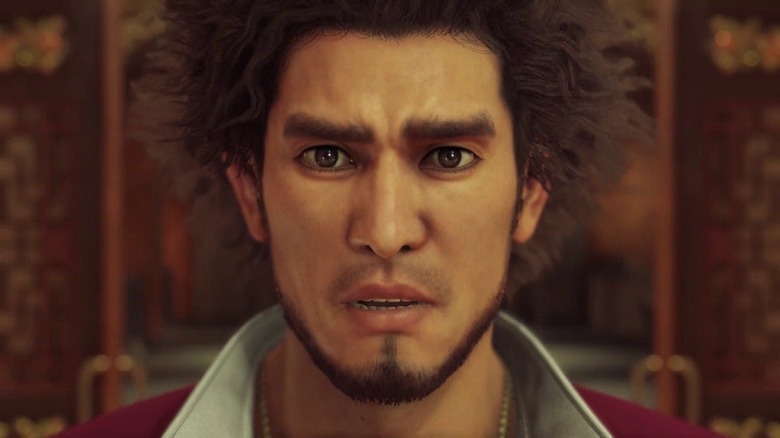 The newest Yakuza: Like A Dragon trailer has players fighting tigers, swarms of pigeons, and construction equipment. The new game is trying out new things with a wholly new fighting system, and it all looks pretty bonkers. But hey, that's par for the course in a Yakuza game.
The new trailer, in between all the craziness, also goes into some detail about new foes, weapons, and areas. This is the first game that is set in the fictional Kamurocho rather than Tokyo, which has given developer Ryu Ga Gotoku Studio some healthy leeway in creating... odd scenarios. The trailer shows four new jobs, which RPG fans will recognize are your not-so-basic classes. Want to attack your enemies with a flock of loyal pigeons? You can do that as a homeless person. There's also a riot police officer, a hitman, and a "team mama." Think a soccer mom with all the charm of a teen idol. If that wasn't weird enough, you can fight with the power of music as a busker or whip your opponents into submission as a dominatrix-esque "night queen."
Weird? Weird. But like we said, Yakuza games are like that. This is the first Yakuza game to forgo the usual protagonist, Kazuma Kiryu. That said, the trailer did give us a small, but dramatic peek at the return of the Mad Dog of Shimano, Majima Goro. More detail was given about the RPG elements added into the series, like the ability to craft, build, and enhance weapons. You can get creative with bats, police batons, and tasers of various sorts. Oh, and pepper shakers, if you happen to be a chef. 
There are also secret areas to be explored and new summons. Yakuza: Like A Dragon is set to be a sprawling game with tons of side quests and oddities to keep players distracted for hours on end. The game is set to release on January 16, 2020 in Japan, and later in 2020 for the Americas and Europe.