Only Xbox And PC Users Will Get To Play This Much-Anticipated Sequel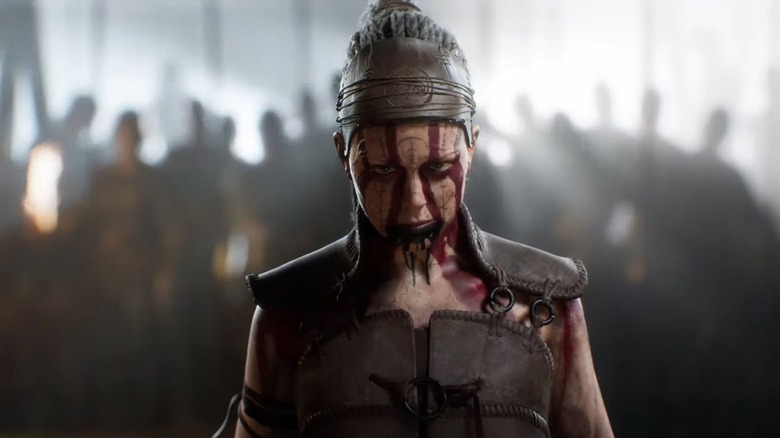 Microsoft has confirmed Senua's Saga: Hellblade 2 will be a PC and Xbox exclusive.
"It's being made exclusively for Xbox and PC," wrote Aaron Greenberg, GM of Xbox Games Marketing, in response to a tweet. Microsoft revealed the Hellblade sequel at The Game Awards earlier this month alongside the Xbox Series X. The accompanying trailer showcased the power of the company's next-generation console. While good news for PC players, the confirmation comes as a blow to PlayStation users who enjoyed Hellblade: Senua's Sacrifice, though, this development is hardly an unexpected twist. Microsoft announced it had acquired Ninja Theory, the studio behind the Hellblade series, at E3 2018.
Advertisement
Inspired by Norse mythology and Celtic culture, Hellblade: Senua's Sacrifice showcases a Pict warrior's journey through hell as she seeks to rescue her dead lover's soul from the goddess Hela. The game seamlessly blends several genres, including action-adventure, hack and slash, dark fantasy, and psychological horror. Critics and players praised the title's atmosphere, sound design, motion capture technology, and thoughtful portrayal of the protagonist's psychosis. With Hellblade, Ninja Theory established itself as a pioneer of mental health awareness, an important topic the company continues to explore through the Insight Project.
Ninja Theory and Microsoft have revealed little about Hellblade 2. Given its high-profile status as an Xbox exclusive, the game may release alongside of or shortly after the Xbox Series X at the end of 2020. Senua's Saga will also feature music from Heilung, an experimental folk band, as part of their collaboration with Ninja Theory. The reveal trailer at The Game Awards offered the first taste of Heilung's moody music, with the disturbing vocals and instrumental perfectly matching Hellblade's haunting, death-centered style.
Advertisement
If you haven't played Hellblade: Senua's Sacrifice, the game is currently available for $9.99 on Steam, an impressive 67% discount. PlayStation users can grab it for $14.99 from the PlayStation Store, while Xbox players can purchase it for $17.99.