Superhot VR Game Makes Super Hot Sales This Week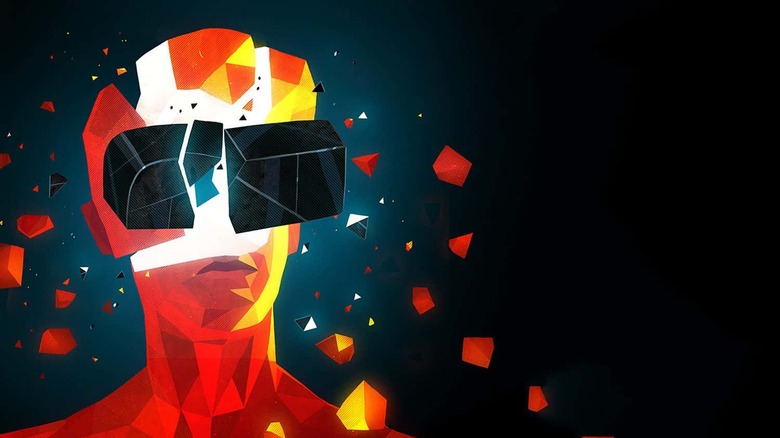 Everyone and their grandmother must have gotten some kind of VR headset for the holidays, because VR games are selling like hotcakes at the moment. Most notably, the odd but awesome Superhot VR made a whopping 2 million smackeroos in the past week. That's almost $300,000 a day. Not too shabby for a game that's not exactly new.
Though it's not new, Superhot VR has gotten rave reviews all around. The core gameplay allows you, as Gamespot puts it, to "feel like a ballerina of death." It's an FPS that stops time, letting you unleash your inner Neo, dodge and even smash bullets. Your enemies are polygonal, red dudes in a bleached white world. And they have guns. If you so choose, you can take their guns, bash their brittle heads with them, and shoot whoever else shows up.
This formula has impressed critics, and gathered some serious acclaim for indie studio Superhot Team. Yesterday, director of special projects Callum Underwood tweeted, "SUPERHOT VR has grossed over 2 million dollars on all platforms in the past 7 days alone. Thank you players!!" Underwood modestly followed up by stating, "Note that PSVR is an estimate as we won't get numbers till next year, but our IndieBI analysts are confident!"
VR is currently enjoying a huge resurgence in interest. The downright revolutionary Oculus Quest is experimenting with hand tracking, tons of headsets flew off the shelves after the holiday, and then there's the fact that Half Life: Alyx is happening. The change to dodge headcrabs and return to the world of Half-Life has the whole of the gaming world in a tizzy. The only way to play will be through VR, so maybe fans are getting their virtual reality experience now with Superhot in order to prepare for Half Life: Alyx.
Whatever the reason, Superhot is doing super hot right now.