Devil May Cry 3 For Switch May Feature This Exciting Change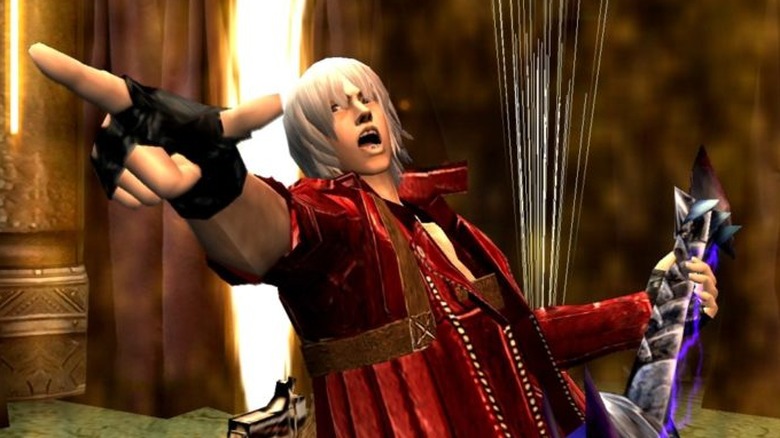 February will see the release of Devil May Cry 3: Special Edition on the Nintendo Switch. Fans of the beloved PS2 action game should already be excited for the port, but there may be further cause for celebration.
In a video posted to the Devil May Cry Twitter account, Capcom producer Matt Walker offered fans an update on the status of the port. He acknowledged the importance of the game and said that the new release would feature "a little something extra that we think you're all really going to like." 
This has obviously caused fans to begin speculating wildly, with some wondering if the Special Edition will somehow tie into last year's Devil May Cry 5. Some players are already hoping for a DLC to that game based around the exploits of Vergil, the wicked brother of DMC protagonist Dante. This would certainly make some sense, considering how important Vergil is to the events of DMC3. He even becomes a playable character in the Special Edition.
However, according to a report from Siliconera, the "little something extra" may have already been revealed by the UK's official Devil May Cry site. As fans of the series know, Devil May Cry 3 was the first game to introduce different fighting styles to the series, which could be switched out between stages. The screenshots on the UK site show the names of these fighting styles as part of the game's HUD, which suggests that players may now be able to switch these styles on the fly. 
This theory seems to be backed up by the listing on the site, which reads, "The new Style Change system allows you to experience the action through a number of unique Styles allowing for unprecedented variety."
Whatever the case, we won't have to wait long to find out. Devil May Cry 3: Special Edition will slice its way into the eShop on Feb. 20, joining the first two installments in the series.