Final Fantasy 15 Is Going Mobile (Again)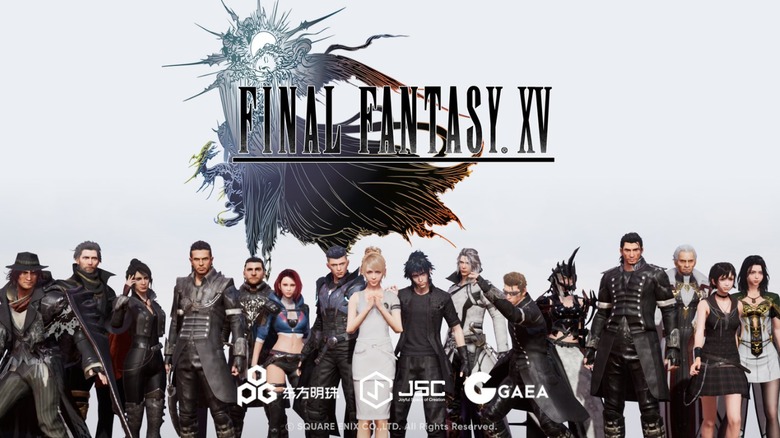 Final Fantasy 15 is coming to mobile, and no, we're not talking about the outrageously adorable Final Fantasy 15 Pocket Edition. Square Enix announced that a full-fledged mobile MMORPG — tentatively titled Final Fantasy 15 Mobile — is currently in development. Neat.
This mobile title is the joint effort of South Korean developer JSC Games and Chinese game maker GAEA Mobile. And It's being developed in Unreal Engine 4, so it won't have that charming, blocky PS1 style utilized in Pocket Edition. A lone few screenshots show that the art is staying true to the very HD, detailed style of the latest and greatest Final Fantasy games. So if you like those, you can breathe a sigh of relief.
What's not so neat is that, right now, we don't know when this new MMORPG will release. A trailer with more solid information is apparently in the works and will likely be released during the first half of this year, but it might be awhile before we have more details.
Still, here's what we know as of now.
The game happens in parallel to the boys' road trip adventure known as Final Fantasy 15. It begins right after Noctis and his handsome gang start their journey. Rather than just rehash the events of Final Fantasy 15, this MMORPG will feature new regions, lands, and characters. These are full scale regions, too. And even though the game is on mobile, it's going to pack a console-worthy punch. The devs are evidently hoping to uphold all the impressive, flashy action we know and love from recent Final Fantasy games.
The bad news is that fans in the West have a longer wait ahead of them. The game will first be available for lucky fans in China before it releases worldwide. At least we'll have the Final Fantasy 7 Remake to tide us over. The Remake is releasing on March 3, preceded by a demo that may just have leaked before Square Enix meant for its existence to be known. Oops.