Call Of Duty: Modern Warfare Fights Australian Brushfires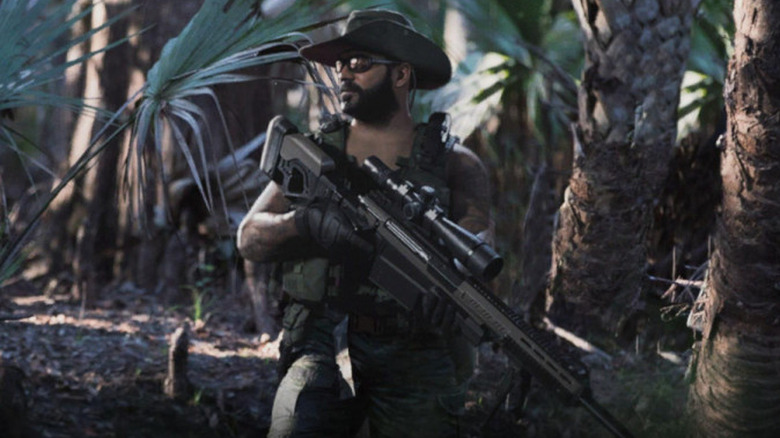 Call of Duty: Modern Warfare developer Infinity Ward has announced a new fundraising effort on Twitter. One of Modern Warfare's DLC bundles, the Outback pack, will now see one-hundred percent of its sales donated directly to charities and organizations benefitting the fight against the tragic Australian brushfires.
As part of this effort, Infinity Ward has also renamed the bundle, now calling it the "Outback Relief" pack.
The pack retails for 1,800 COD Points in the game ($18 in real world money) and includes various goodies that will make your missions feel a bit more stylish. These include a blueprint for a Big Game sniper rifle, a new finishing move called the "Stick 'N' Knife," and a Bushranger character skin. 
In its announcement, Infinity Ward also explained that the fundraiser will continue through Jan. 31 and will include sales on all platforms. Additionally, the studio confirmed that any previous purchases of the Outback Relief Pack would be counted towards the fundraiser.
"From everyone at Infinity Ward, Call of Duty and Activision, thank you for your consideration," the announcement read. "Our hearts go out to all those who have been affected."
Infinity Ward is just one of a number of developers and publishers who have joined the fight against the Australian brushfires. Last week, Bungie also threw its hat in the ring with a fundraiser announcement of its own. From Jan. 16 to Jan. 18, Bungie will be selling Destiny 2 t-shirts featuring a "Star Light, Star Bright" emblem through the official Bungie store. Proceeds from these t-shirt sales will go to wildlife rescue organization WIRES and the NSW Rural Fire Service.
Outside of these game-centric fundraisers, there are other ways you can help with the disaster relief, including donations to the Australian Red Cross. There are numerous organizations accepting donations and volunteers in the ongoing battle against the wildfires.