Riot Has 'Many' New Reasons To Be Excited For The Future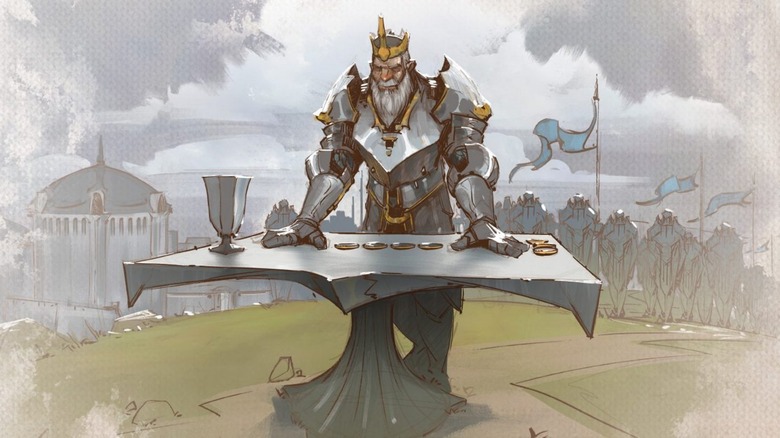 Remember Mechs vs. Minions? Riot Games produced this expensive, rare, and downright lauded board game back in 2016. This intricate project was described as a "labor of love," and it turns out that Riot would love to make more tabletop games. Today, the company announced that the new internal studio, Riot Tabletop, will be doing just that.
But wait — doesn't Riot have other games to worry about? The publisher announced last year that it's working on not one, not two, but five new games and an animated series. It seems that Riot is wanting to expand Runeterra in every direction. 
"We're gamers." reads Riot's latest blog post, "That means more to us than just video games. You can tell by the piles of board games, miniatures, and roleplaying books stashed around the office. So it was natural to explore what would happen if we brought the Riot perspective to tabletop games."
Tabletop games are having a bit of a renaissance at the moment, so this is the perfect time for Riot Tabletop to do its thing. It apparently has "many" new board games currently in development, starting with Tellstones: King's Gambit. Riot describes this title as a bit less complicated than Mechs vs. Minions. Tellstones: King's Gambit is a bluffing game built for 2 to 4 players that plays fast and furious. It's based in Demacian lore, just in case you're interested in brushing up on your Runeterran anthropology.
When will we see Tellstones: King's Gambit? We're not sure yet. The Riot blog allows you to sign up for updates on the studio's efforts, but we're guessing that we'll sooner hear more about League of Legends: Wild Rift, the 5 v 5 game releasing this year.
2020 is going to be a big year for Riot. We'll keep you up to date on all its latest announcements.